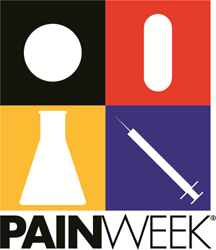 Montclair, NJ (PRWEB) August 27, 2014
PAINWeek, the National Conference on Pain for Frontline Practitioners, announced today that Purdue Pharma L.P. will sponsor the second annual Opioid Awareness Day on Thursday, September 4 at PAINWeek 2014, convening next month in Las Vegas. The day will feature course offerings, symposia and special sessions designed to provide the latest information on prescribing safety for opioids, as well as on the increasingly stringent legal/regulatory environment surrounding them. The objective is to better prepare frontline clinicians in the appropriate utilization of these analgesics in multidisciplinary pain therapy.
Debra Weiner, Director of Program Development for PAINWeek observed, "Achieving appropriate balance between availability and control in the matter of opioid therapy for chronic pain is of vital importance to pain patients and prescribing clinicians alike. We are pleased to be able to continue our examination of this topic at the 2014 conference, and we appreciate the support of Purdue Pharma in making this program possible."
"We appreciate PAINWeek bringing this greater focus to bear on the appropriate use of opioid analgesics," said J. David Haddox, DDS, MD, Purdue Pharma's Vice President of Health Policy. "Healthcare professionals need to have access to the tools to help them become better informed about these medicines so that can best monitor and evaluate their use."
About PAINWeek
PAINWeek is the largest US pain conference for frontline practitioners with an interest in pain management. Convening at The Cosmopolitan of Las Vegas for its 8th year on September 2-6, 2014, PAINWeek expects to welcome over 2000 physicians, nurses, pharmacists, and other healthcare professionals for a comprehensive program of course offerings, satellite events, and exhibits. Over 120 hours of continuing medical education activities will be presented. To learn more and register for PAINWeek 2014, visit http://www.painweek.org.
About Purdue Pharma L.P.
Purdue Pharma L.P., a privately held pharmaceutical company founded by physicians, is focused on meeting the needs of healthcare providers and the patients in their care. Purdue develops and supports a range of non-promotional education programs for healthcare professionals on proper pain management and risk management, including properly caring for patients with pain and assessing the risk of misuse, abuse and addiction in patients. For more information, visit http://www.purduepharma.com.