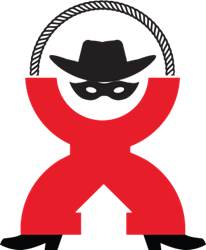 Denver, Colorado (PRWEB) August 27, 2014
Denver Mortgage Banker Jason M. Ruedy, also known as The Home Loan Arranger, provides advice to home buyers on down payments, and how much they need, when making an offer to purchase a home. There are many choices when it comes to mortgages, and some offer a zero percent down option.
An article published on Credit.com on August 20, 2014 entitled How Much of a Down Payment Do You Really Need to Buy a House clearly states that "the days of needing a 20% down payment are long gone."
The article listed several down payment options including the following:
3.5% Down: The minimum down payment amount for an FHA loan is 3.5%. This type of loan requires that borrowers pay monthly mortgage insurance.
5% Down: Many conventional loans allow borrowers to put as little as 5% down. This type of loan also requires borrowers to pay monthly mortgage insurance, but the insurance can be eliminated after the equity in the home reaches 20% (and 24 months has passed).
0% Down: There are opportunities for home buyers to purchase homes with 0% down, but there are restrictions. One option is a program specifically designed for military veterans. Another option is available through the United States Department of Agriculture (USDA) which requires buyers to select a home on land that is designated as rural by the USDA.
"When you look at the down payment options currently available to home buyers, you can easily see that a 20% down payment is not a requirement.
However, it's important to realize that potential home buyers who offer a larger down payment are often taken more seriously by home sellers - especially when more than one offer is in play." - Jason M. Ruedy, The
Home Loan Arranger
As stated in the Credit.com article, "In the mortgage industry, 20% down is considered the benchmark down payment for looking strong on paper as a home buyer. While this is a general standard for financial strength, it is by no means a requirement, nor is it expected."
"Anyone without a 20% down payment must absolutely have an organized and dedicated mortgage lender and real estate agent working for them. Presenting an offer to buy a home with a 3.5% down payment can sometimes be challenging. Buyers frequently reject such offers - especially when the real estate market is competitive. But I've been very successful helping clients purchase homes with small down payments because I'm extremely organized and I'm willing to go the extra mile to make sure their loans are taken seriously. My motto - Don't Put Your Loan In Danger, Call the Home Loan Arranger - is especially true in this type of scenario." - Jason M. Ruedy, The Home Loan Arranger
About The Home Loan Arranger:
Mr. Jason M. Ruedy, also known as The Home Loan Arranger, has 20+ years of experience in the mortgage business. His company was built around the crucial principles of hard work, discipline, and determination. The Home Loan Arranger evaluates client applications quickly and efficiently and structures loans with the best possible terms. Mr. Ruedy is successful in achieving loan closings for clients while meeting their highest expectations. Jason M. Ruedy is ranked #2 in the state of Colorado by Scotsman Guide, which is the top leading resource for mortgage originators.
For media inquiries, please contact Mr. Jason M. Ruedy, "The Home Loan Arranger":
The Home Loan Arranger
512 Cook St #100
Denver, CO USA
Phone: (303) 862-4742
Toll Free: (877) 938-7501
http://www.thehomeloanarranger.com/