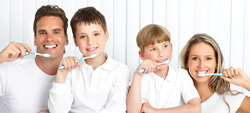 We are focused on delivering the highest quality, cost effective dental, health, and wellness products to individuals, families, groups, and associations within Tennessee.
Fort Lauderdale, FL (PRWEB) August 27, 2014
DentistSave.com, a national provider of cost-effective money-saving dental plans, has launched in the state of Tennessee to give Tennessee residents and consumers access to quality, affordable dental care services at reduced rates. DentistSave.com has rapidly become a leading destination for Tennessee consumers looking to save money on their dental care needs by accessing reduced-fee dental rates as a member of discount fee dental plan available at DentistSave.com.
Tennessee dental care plans are designed to be a money-saving hassle-free alternative to dental insurance plans and provide reduced-fee rates on 100's of general dentistry procedures with participating network dentists all over Tennessee, as well as reduced rates on dental procedures by dental specialists in Tennessee.
DentistSave.com features the discount dental plans, dental insurance alternatives, which feature over 100,000 participating dental practice locations nationally. Participating dentists and dental specialists have agreed to charge significantly less for dental plan members referred by DentistSave.com.
Discount Dental Plan highlights include:

In most instances, members in Tennessee save 15% to 50% per visit* on services from general dentistry and cleanings to root canals and crowns.
Over 100,000** available dental practice locations in the USA national network.
Save on routine dental services such as X-rays, fillings, cleanings at Tennessee dentists participating in the network.
Save on specialty dental care procedures such as orthodontics and periodontics where available in Tennessee.
*Actual costs and savings vary by provider, service and geographical area.
**As of June 2013.
Discounted fee dental plans have been available for a number of years in the state of Tennessee. Dental discount plans were designed to save Tennessee residents, without traditional dental insurance, money on all their dental visits and performed dental procedures throughout the year. Discount dental plans are very popular in the group benefits, human resources (HR), and employee benefits industries, and have gained a wonderful reputation for being very cost-effective over the years as a money-saving form of "discount" benefit plan. The president of DMPO Marketing Inc. stated, "We are focused on delivering the highest quality, cost effective dental, health, and wellness products to individuals, families, groups, and associations within Tennessee. We are excited to offer a truly remarkable Tennessee dental savings program with a high rate of customer satisfaction."
Dental plans is Tennessee save consumers money in the following ways:

Save money on routine dental procedures like cleanings, x-rays, and fillings.
Save money each time you visit the dentist during the course of a year. It's recommended that people visit the dentist every 6 months.
Save money on more costly dental procedures like root canals, braces, and dental implants.
DentistSave.com allows Tennessee individuals and families to join affordable Tennessee discount dental plans and start saving money on their dental care costs within a couple of days of signing up. If you are interested in saving money on your dental care in Tennessee, visit http://DentistSave.com today.