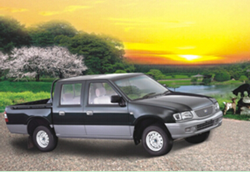 (PRWEB) September 01, 2014
In order to celebrate the coming of autumn, Guangdong FODAY Automobile Co.,LTD has announced its latest designs and launched a big promotion. Now, all the global clients can access cheap, high quality cars.
All the company's new cars are made with great materials. FODAY Automobile strives to offer one-stop car solutions for the global customers. As a matter of fact, it is providing big discounts on many of its high end items. Those who are in need of cheap cars can visit its website for more details.
SEE ALSO: Guangdong FODAY Automobile Co.,LTD. – A Vehicle Manufacturer specialized in SUV and Pickup
Guangdong FODAY Automobile Co.,LTD
http://global.fodayauto.com/
FODAY Auto We Chat no: fodayauto
Email: fodayglobal(at)163(dot)com