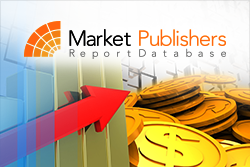 London, UK (PRWEB) August 29, 2014
The microbiology testing sector is one of the fastest growing ones in the in-vitro diagnostics industry; it is also the hugest challenge facing suppliers during these years. The growth is driven by the ongoing spread of AIDS – still the world's key health threat and a primary factor associated with the upsurge of opportunistic infections (OIs); bioterrorism threat; advancements in technologies for molecular diagnostic; and a broader availability of immunosuppressive medicines. Although for certain infections the etiology remains a mystery, whilst for others the causative microorganisms are available in minute concentrations long before the first clinical symptoms occur, latest breakthroughs in detection technologies and genetic engineering are offering lucrative opportunities for and cost-effective, specific, and highly sensitive products.
New research report "Future Horizons and Growth Strategies in the Global Infectious Disease Testing Market 2014: Supplier Shares and Country Forecasts" worked out by Venture Planning Group (VPG) is now available at MarketPublishers.com.
Report Details:
Title: Future Horizons and Growth Strategies in the Global Infectious Disease Testing Market 2014: Supplier Shares and Country Forecasts
Published: August, 2014
Pages: 1900
Price: US$ 32,500.00
http://marketpublishers.com/report/life_sciences/diagnostics-diseases/future-horizons-n-growth-strategies-in-global-infectious-disease-testing-market-2014-supplier-shares-n-country-forecasts.html
The study is designed to provide in-depth research and analysis of the infectious disease testing market globally with a focus on the USA, Italy, Germany, Japan, France, the UK, and Japan. It examines the key opportunities arising in the market space over the next 5 years, discusses key trends in each of the 7 country markets, gives an overview of the current and emerging assays, analyses prospective applications of up-to-the-minute diagnostic technologies; offers detailed projections of sales and volume for more than 100 tests by market segment, assay, and country; test volume estimated figures by method; profiles the dominant players and those considering to enter the market; and discusses alternative strategies for market penetration.
Key Report Topics:

Get unrivalled access to comprehensive information on the worldwide infectious disease testing market, including the estimated pool of laboratories carrying out tests for infectious diseases (by country), and also test volume and sales forecasts for major relevant assays (by country).
Overview of major opportunities plus strategic recommendations for suppliers.
Thorough analysis of different contagious diseases
Comprehensive analysis of the market in the geographies reviewed
All-round market segmentation analysis, including major suppliers' shares and sales (test and country), and sales and volume projections for over 100 assays (by test, nation and market segment)
In-depth review of major diseases and major analysers utilised for testing
Assessment of key technologies and their would-be applications for respective testing
Strategic analysis of leading suppliers and new market entrants
More new studies by the publisher can be found at VPG page.