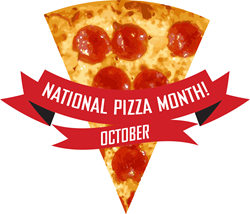 "National Pizza Month is a great way for pizzerias to celebrate with their customers all month," Publisher Steve Green said. "We wanted to provide additional tips and fun downloads in this issue so they can prepare."
Oxford, MS (PRWEB) August 31, 2014
PMQ Pizza Magazine has launched the September 2014 issue with a special National Pizza Month celebration and bonus download.
"National Pizza Month is a great way for pizzerias to celebrate with their customers all month," Publisher Steve Green said. "We wanted to provide additional tips and fun downloads in this issue so they can prepare."
Along with a fun logo and images to celebrate, PMQ has provided eight profitable promotions for the month. These include:
1. Create new signature pizzas and food specials
2. Support a worthy cause
3. Engage customers with social media contests
4. Reach out to local celebrities
5. Honor your hometown heroes
6. Throw a pizza party for the entire town
7. Team up with a local zoo or shelter
8. Let your customers be the judge
To read more about how to incorporate these ideas, visit page 48 of the September issue. For the download, visit http://www.pmq.com/freedownload/ and for the digital edition or to get a free subscription to PMQ Pizza Magazine visit http://www.pmq.com.
##
PMQ Pizza Magazine is the leading national trade publication for the pizza restaurant industry. More information can be found at http://www.pmq.com.