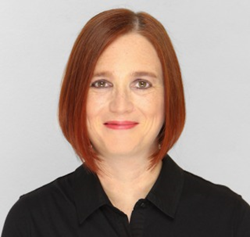 'I want to wake up the church and the lost—I'm praying for a Great Awakening. That means seeing the problems and finding biblical answers.'--Jennifer LeClaire
Fort Lauderdale, FL (PRWEB) August 30, 2014
Best known for her hard-hitting prophetic books and Charisma magazine columns, Jennifer LeClaire is joining Pastor Greg Young every Friday morning at 10 a.m. CST for Chosen Generation Radio's "Dose of the Ghost" segment, which is now being broadcast on the Guerilla Media Network.
"Over the past year, we've tackled some hard topics on Chosen Generation Radio, from sexual immorality in the church to corruption in the government," says LeClaire, who serves as news editor at Charisma magazine and director of Awakening House of Prayer in Fort Lauderdale, FL. "I want to wake up the church and the lost—I'm praying for a Great Awakening. That means seeing the problems and finding biblical answers."
The Guerilla Media Network's mission is to awaken as many people as possible in the shortest period of time. The alternative to alternative radio and best known for The Pete Santilli Show, the Guerilla Media Network is an independent media outlet broadcasting 24/7 worldwide on GMN.is, GuerillaMediaNetwork.com, and Spreaker.com. Guerilla Media promises to deliver truth in journalism.
"Chosen Generation Radio has always been about filtering everything—including topics you won't hear discussed on mainstream media—through biblical glasses," says Young, founder and host of Chosen Generation Radio. "Now, we're taking our sometimes controversial and always inspirational 'Dose of the Ghost' segment to the more than 1 million listeners on the Guerilla Media Network."
Chosen Generation airs Monday through Friday from 9 am to 11 am CST and includes weekly appearances by Michael Connelly of USJF, attorneys from Liberty Institute, Dan Gainor from the Media Research Center, plus Rafael Cruz and many other constitutional biblical patriots.
About Jennifer LeClaire
Jennifer LeClaire is a prophetic voice and teacher with a growing media ministry. She directs Awakening House of Prayer, and serves as news editor of Charisma magazine. In addition, she writes one of Charisma's most popular prophetic columns, The Plumb Line, and frequently contributes to Charisma's Prophetic Insight newsletter. Her media ministry includes her website; 100,000 followers on Facebook, Twitter and YouTube; and a growing newsletter list. Jennifer has been interviewed on numerous media outlets including the Alan Colmes Show, Bill Martinez Live and It's Supernatural. She lives in south Florida. Learn more at jenniferleclaire.org.