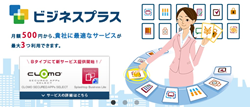 Carriers are finding Splashtop to drive enhanced values to their customers, while expanding ARPU and stickiness
SAN JOSE, CA (PRWEB) September 02, 2014
Splashtop Inc., the worldwide leader in cross-device computing and collaboration, announces partnership with NTT DoCoMo to deliver Splashtop Business Lite for NTT DoCoMo iPad business customers. Splashtop Business Lite is included in NTT DoCoMo's "Business Plus" program.
Splashtop Business Lite is a remote desktop software that empower users to remote access their corporate computers from any device, anywhere. Splashtop has garnered over 18 million users worldwide. Splashtop delivers the best in class remote desktop experience over any wireless networks, as well as necessary security and manageability that meet corporate compliance.
"We are excited to partner with NTT DoCoMo to accelerate business user adoption by enabling simple NTT DoCoMo's 'Business Plus' billing," said Mark Lee, CEO and founder of Splashtop. "Carriers are finding Splashtop to drive enhanced values to their customers, while expanding ARPU and stickiness."
NTT DoCoMo's "Splashtop Business Lite" is a SaaS-based, cross-device remote access and connectivity solution. Right now, in NTT DoCoMo's "Business Plus" program includes 14 different enterprise apps, with Splashtop as the only remote desktop solution. Docomo chose "Splashtop Business Lite" for its iPad business customers to achieve enhanced business productivity and security.
About Splashtop
Splashtop Inc. delivers the best-in-class cross-screen productivity and collaboration experience, bridging smartphones, tablets, computers, TVs, and clouds. Splashtop remote desktop services enable people to access and control their favorite apps, files, and data via their mobile devices. More than 18 million people have downloaded Splashtop products from app stores, and manufacturing partners including HP, Lenovo, Dell, Acer, Sony, Asus, Toshiba, Intel and others have shipped Splashtop on more than 100 million devices.
This top performing remote desktop and application access solution is a faster, easier, more cost effective way to address mobile VPN compatibility issues and RDP over WAN. Splashtop has won the prestigious "Most Innovative Product" award from PC World, "Best of What's New" from Popular Science, "Best of 2012 CES" award from LAPTOP Magazine, and is a 2013 Red Herring 100 North America finalist. It is the only company to win the NVIDIA "Ones to Watch" Emerging Companies award two consecutive years (2012 and 2013). The company is headquartered in San Jose, California with international offices in China, Japan, and Taiwan. For more information, visit http://www.splashtop.com