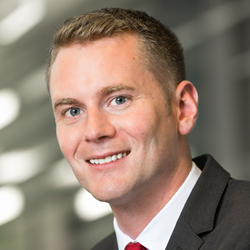 Miami, FL (PRWEB) August 29, 2014
The Department of Health and Human Services (HHS) published the anxiously awaited final rule (file code CMS–0052–P) today allowing healthcare providers to attest for Meaningful Use for 2014 using the 2011 Edition Certified EHR Technology (CEHRT) or a combination of the 2011 and 2014 Edition CEHRT. Eligible Professionals (EPs) who have not been able to fully implement 2014 Edition CEHRT for a full EHR reporting period in 2014 can continue to use 2011 Edition CEHRT, or a combination of 2011/2014 CEHRT for the EHR reporting periods in CY/FY 2014. This change is for 2014 only; all providers are required to use 2014 Edition CEHRT for FY/CY 2015 and beyond.
In addition, the rule also confirms the extension of MU2 through 2016 as proposed last year. Meaningful Use Stage 3 has been pushed back to January 1, 2017.
"We are delighted with the publication of the rule as well as the timing of the publication. It is not secret that the proposed rule was ambiguously stated and has caused consternation amongst healthcare organizations that are charged with having to correctly interpret the rule. The proposed rule also did not provide guidelines for attesting that the CEHRT was not certified in time. Healthcare organizations have been waiting with bated breath to see if they could attest for 2014 and we share the general sense of relief this publication has spawned", said Ben Quirk, CEO in a published statement.
About Quirk Healthcare Quirk Healthcare Solutions specializes in EHR strategic management, workflow optimization, development, and training. Quirk specialists guide clients through the rules and regulations generated by the Affordable Care Act (ACA), the American Recovery and Reinvestment Act (ARRA), and other government initiatives. The company also advises on industry trends such as consolidation and increased customer awareness. Quirk clients have enjoyed remarkable success, including being awarded the Medicare Advantage 5-star rating by the Centers for Medicare & Medicaid Services (CMS).
For more information, please visit: http://www.quirkhealthcare.com