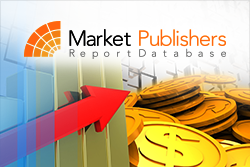 London,UK (PRWEB) September 01, 2014
Heterogeneous networks (HetNets) for MNOs (mobile network operators), which are based on a combination of small cells, macro cells and carrier WiFi, are poised to play a crucial role in meeting network capacity needs, create novel revenue streams, and bring certain improvements in mobile carrier operations.
The small cell based advertising market is forecast to start gathering steam in 2015-2016, building speed in 2020 due to the advent of LTE Direct (LTE-D) technology. The carrier WiFi infrastructure sector is poised for 43% CAGR over the next 5 years to capture nearly USD 8 billion in total revenue by 2019. The market for small cell infrastructure is set to grow with 45% a CAGR during 2014-2019, reaching around USD 8 billion in revenue by the end of the forecast period. The growth in the сarrier WiFi and small cell market is set to be supported by the ongoing demand for mobile broadband services, along with a surging requirement of intelligent, convergent, and vendor agnostic small cell platforms by сarriers. Fixed line carriers with their small cells as a service (SCaaS) offerings will likely form part and parcel of the industry's value chain accounting for nearly 20% of the revenue share.
New research report "Carrier WiFi and Small Cells in LTE and Beyond: Market Opportunities and Forecasts 2014 - 2019" elaborated by Mind Commerce Publishing is now available at MarketPublishers.com.
Report Details:
Title: Carrier WiFi and Small Cells in LTE and Beyond: Market Opportunities and Forecasts 2014 - 2019
Published: August, 2013
Pages: 190
Price: US$ 1,995.00
http://marketpublishers.com/report/wireless_technology/wifi-wimax/carrier-wifi-n-small-cells-in-lte-beyond-market-opportunities-n-forecasts-2012-2017.html
The market research report provides a comprehensive assessment of the carrier WiFi and small cells sector, including key market drivers & challenges, value chain review, strategies of major operators and vendors, business models, and a quantitative analysis of the industry with granular forecasts for the period 2014-2019. An insightful analysis the business drivers and business case is provided, as well as a strategic implementation and operation assessment is available in the study.
Report Scope:

Up-close look at the business case for carrier WiFi and small cells.
Comprehensive overview of the underlying technology supporting carrier WiFi and small cell solutions.
All-round review of key carrier WiFi and deployments of small cell solutions by global carriers.
Extensive analysis of how mobile carriers and vendors are set to position themselves to capitalise upon carrier WiFi and small cell opportunities.
Worldwide and region-wise analysis of the market size (revenues and unit shipments) and forecast figures for the carrier WiFi and small cells marketplace during 2014-2019.
Scrupulous examination of the carrier WiFi and small cells value chain with illustrative revenue assessments of top-level market participants across the value chain and assumptions about the economic model development.
Unbiased investigation of the industry's roadmap through to end-2019.
More new market research reports by the publisher can be found at Mind Commerce page.