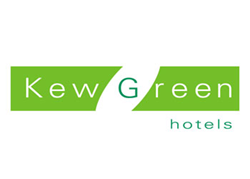 Kew Green Holdings now operate 53 hotels across the UK under 6 major brands.
United Kindgdom (PRWEB UK) 2 September 2014
The hotels are located throughout the UK in prominent cities and commercial centres. They will continue to trade as Holiday Inn Hotels under a new franchise agreement and will all undergo extensive refurbishment over the next few years.
Paul Johnson, founder and Chief Executive Officer of Kew Green Hotels stated 'This is an exciting acquisition for us which will enlarge our portfolio to 53 hotels with almost 6,700 bedrooms in total. These new hotels will all benefit from a comprehensive refurbishment programme to ensure they remain 'Great Hotels Guests Love'.'
Kew Green has grown rapidly over the past 18 months making it one of the leading hotel owners and management companies in Europe. Nick O'Keeffe, Kew Green's Director of Business Development, stated that 'We remain focused on further opportunities to strategically grow the company through acquisitions and new management contracts across the UK'.
Kew Green now employs over 3,600 staff across its estate. 'We have an excellent talent pool in our group and this acquisition will provide further career development opportunities for all our employees, both in the hotels and the central support team' added Johnson.
Christie & Co advised the seller and Savills advised the buyer.
Ends
Kew Green Holdings now operate 53 hotels across the UK under 6 major brands; Holiday Inn, Holiday Inn Express, Crowne Plaza, Ramada Encore, Ramada and Courtyard by Marriott. They also operate The Richmond Hill Hotel, a four star property in South West London and The Grand Brighton.
For further information, please contact:
Emily Chambers, E Commerce Manager for Kew Green: Email: marketing(at)kewgreen(dot)co(dot)uk or telephone: 020 8334 4840. For more information on Kew Green visit http://www.kewgreen.co.uk