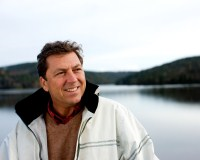 Increasing energy transparency will change energy behaviour
Brussels (PRWEB UK) 3 September 2014
ECOHZ sent the letter asking that the Guidelines for Directive on disclosure of non-financial and diversity information by certain large companies and groups indicate existing EU-level disclosure frameworks and highlight Guarantees of Origin as a key disclosure tool for renewable energy.
"Including mandatory reporting on energy is an important step towards making the energy market more consumer friendly. Only through companies' consistent reporting on energy, can consumers evaluate companies' CO2-emissions and commitment to minimize their carbon footprint. Increasing energy transparency will change energy behaviour," says Tom Lindberg, Managing Director, ECOHZ AS in an open letter to the European Commission.
Guarantees of Origin document that companies use electricity from renewable energy sources. A wide range of European companies, that seek validated disclosure tools, use Guarantees of Origin.
"Guarantees of Origin should be the standard that companies use to document their CO2-emissions and minimize their carbon footprint. This would allow companies to demonstrate their commitment across borders in a recognized manner and honor the efforts of member states that have already started to implement Guarantees of Origin" says Lindberg.
Reducing CO2-emissions and carbon footprint is fast becoming increasingly important as part of companies' CSR policies. With the Directive, companies are left to disclose information in the most useful way. They may use international or national guidelines such as ISO 26000 or the UN Global Compact.
About Guarantees of Origin
Guarantees of Origin (GO) documents the origin, volume and the power plant of the consumers' electricity supply. One Guarantee of Origin proves that one MWh was produced using renewable energy sources. Guarantees of Origin is mandated by the directive on promotion of the use of energy from renewable sources (2009/28/EC).
About ECOHZ
ECOHZ is the market leader in offering renewable energy solutions to Europe. The primary business is to offer renewable energy documented by Guarantees of Origin to electricity providers, businesses and organizations across Europe. The company is located in Norway and Switzerland.