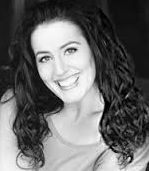 Los Angeles, California (PRWEB) September 02, 2014
Dr. Anne-Marie Oreskovich has been named Techpreneur Today Magazine's 'Geek of the Week' for her work as founder of children's edutech company Math Musical Minds.
Dr. Oreskovich was also recently named to Women's Business Journal's '14 Hottest Rising Stars of '14', as well as Women Entrepreneurs Magazine's 'Women to Watch'.
Math Musical Minds, just launched two months ago, is the first and only kids' product line created by a Harvard and Oxford mathematician and musician to use original music and animation to introduce toddlers to math. Dr. Oreskovich created all of the products herself, writing the screenplays, composing all of the music, drawing the storyboards, performing the singing, and providing the voices for most of the characters in the cartoons. The company also utilizes the same approach in a separate line of downloads and videos that deal with "scary" topics for toddlers, like going to the doctor or being in the hospital.
Math Musical Minds and its innovative products for children have been profiled twice in the Huffington Post, once for the math product line, and once for the doc office and hospital line. And prominent pediatricians, early childhood educators, and mathematicians have praised the products.
Pediatrician Dr. Frank D'Andrea commends the products: "I had the pleasure of viewing Hospital Rock, a wonderful 12 minute children's DVD specifically created to help emotionally prepare children for hospitalization, extended-stay and visiting hospitalized family members. As a practicing pediatrician for over 40 years, I know how psychologically traumatic hospitalization can be for both these young patients and their parents.
This is a wonderfully positive and creative video production that includes animation, original songs and great music to help desensitize children prior to their initial exposure to potentially frightening medical procedures and equipment. This goal is successfully accomplished by a delightful song and dance ensemble of charming animated characters accompanied by a reassuring narration.
From my own professional experience as a pediatrician, I am sure this DVD will prove to be very psychologically effective in lessening children's fears and reducing their stress as a way of reassuring them and easing their anxiety.
As such, I highly recommend this DVD as beneficial to both child and parent alike."
Education expert Dr. Matthew Lynch says, "I recently had the chance to watch two unique videos that deal exactly with these topics: Doctor's Office Rock and Hospital Rock from children's educational development brand Math Musical Minds. Both videos use original music and animation to inform kids ages 2 to 5 about what to expect when they have planned or unexpected medical events. By informing young children about the people, equipment and situations unique to the medical environment, much of the fear is alleviated.
These two videos are about more than vague songs and dances, though. They are actually pretty detailed in what kids can expect when it comes to shots, needles, operations, X-rays, anesthesia, medicine and medical personnel.
Company founder Dr. Anne-Marie Oreskovich says that she saw a need in the market for videos targeted at this age group in order to relieve some of the tension surrounding the necessity of medical visits.
"Our motto is to make the discussion fun and then it won't be scary, so kids can actually feel comfortable about what these medical visits mean to their health and well-being," she said. "Knowledge is power. If they have some idea about what will happen once they are there, and have familiarity with these procedures and instruments, then the fear of the unknown will disappear."
The goal of both videos is two-fold. The first part is to give children exposure to "scary" topics like heading to the doctor, visiting the hospital or needing operations. The second part is to soothe and entertain, diverting their attention from painful procedures, painful needle pricks and other uncomfortable medical events.
Specifically, the videos are unique because they offer:
•Specially designed music, created to be therapeutic as well as entertaining that was created by a musician who worked and studied with music therapists in children's hospitals
•Hand-drawn, original animated characters in the shape of common hospital and doctor's office instruments (like needles, IVs, and thermometers). By making these typically foreign items fun and non-threatening, kids are able to get past the unfamiliarity and understand how they are actually helpful.
•Interactive rhythm, along with dancing, clapping, singing, and dancing to encourage children to interact with the original music, while the medical concepts are repeated. In this way, the children can engage with the new concepts on a visual, audial, verbal, and kinesthetic level, incorporating as many modes of learning as possible.
•Real content shots that contain operations, X-rays, anesthesia and other medical equipment so kids have an accurate idea of what they can expect in the real-life settings.
Dr. Oreskovich's concept wasn't formed overnight. As a young woman, she made regular visits to children's hospitals as a volunteer singer, sharing positivity through music. This eventually translated into her founding volunteer singing groups nationwide with the same goal.
She found herself on the receiving end of music therapy when she spent time recovering from a car accident. To cope with the physical and mental healing, she sought out soothing music that helped her pull her through the difficult time. Her personal experiences that channeled the soothing nature of music in stressful medical moments, along with her training as a mathematician and musician at both Harvard and Oxford universities have all come together to make "Doctor's Office Rock" and "Hospital Rock" so effective.
The videos are available as digital downloads, meaning they can be taken along to visits - thus providing a distraction in and of themselves through the devices where they are viewed. Parents have the option to rent the videos and stream them, or to buy and download them. The videos just launched in the spring of 2014 and Dr. Oreskovich says that related applications, games and downloads are in the development stages as well.
"Familiarity breeds comfort. If kids are less afraid, they are more free to open up to the procedures and instruments used at these places. And knowledge equals power and freedom," said Dr. Oreskovich.
The company has also released Math Musical Minds videos that successfully blend rhythm, math and early learning concepts, which I've also viewed and enjoyed as an educator.
I am always in favor of giving kids as much information as is safe and responsible in every situation and these videos really impressed me. They don't water down the information or glamorize medical settings, but they still manage to tap into the fun and musical nature of children in the age group. I look forward to more product offerings from this up-and-coming company and to hearing success stories from the families they have helped."
Dr. Oreskovich received her mathematics degree from Harvard and her PhD from Oxford. She has two risk measures named after her and her Oxford supervisor, the Gittins-Oreskovich (GO) Risk Measures, and is the co-founder of Gittins & Oreskovich Consulting. Dr. Oreskovich is also a member of Phi Beta Kappa, a Marshall Scholar, a USA TODAY All-American Academic First Team member, and a Clarendon Scholar.
She is also a vocalist and composer, and has founded volunteer organizations to sing at schools, and to share music with the medically and physically challenged in hospitals nationwide. She has also sung the national anthem for nationally televised events such as the US. Open Championships and NBA games, and has performed on the West End and in the London 2012 Olympics Opening Ceremonies.
In naming Dr. Oreskovich as their 'Geek of the Week', Techpreneur Today writes, "When we read about this Harvard math grad and Oxford PhD in the press recently, we had to adjust our horn-rimmed glasses. When it comes to brains and beauty, this girl has got it goin' on. She is one-half of the inventing duo behind the Gittins-Oreskovich Risk Measures. She's a co-founder of Gittins & Oreskovich Consulting. And now she has founded the download and app company Math Musical Minds, which produces animated musical products to get kids excited about math. She's also the hottest techpreneur we've ever seen. Dr. Anne-Marie Oreskovich, we salute you."
For more information, contact Tasia Johnson-McCaffrey at press(at)mathmusicalminds(dot)com.
Math Musical Minds on Twitter
Math Musical Minds on Youtube
Doctor's Office Rock Preview
Hospital Rock Preview