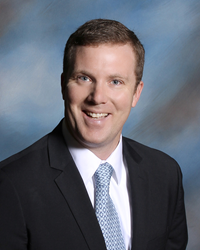 Charlotte, N.C. (PRWEB) September 04, 2014
Martin Walsh, vice president in charge of the national mission critical business unit at Balfour Beatty Construction, will serve as a panelist for the CREW Charlotte September luncheon, discussing 'The Data Center Market: The Data Center Impact on Charlotte Commercial Real Estate'. The CREW (Commercial Real Estate Women) forum will be at the Ritz Carlton in Uptown Charlotte at 11:30 a.m. on September 9. More than 150 attendees are expected to attend the annual event.
Walsh will serve on the panel alongside, David Jones, CEO of Peak 10 and Todd Aaron, president of Sentinel Data Centers. Ben Rojahn, vice president of data center solutions at CBRE will moderate the discussion. "I am extremely proud to participate in this event hosted by CREW and to serve on a panel amongst some of the industry's top leaders. Women are a driving force in the technology sector and are a key contributor to the growth of the data center market in Charlotte and beyond. I look forward to the opportunity to support CREW and discuss our city's growth amongst my peers," says Walsh.
For information on how to attend CREW events, visit http://www.crewcharlotte.org/. To connect with Martin Walsh, visit his LinkedIn profile.
###
About Balfour Beatty Construction
An industry leader for more than 80 years, Balfour Beatty Construction Services US provides general contracting, at-risk construction management, and design-build services for a wide variety of markets, serving clients in both the public and private sector. With more than 3,000 employees across the U.S., the company has been cited as a Top 10 Domestic Building Contractor and Top 10 Green Builder by Engineering News-Record. The company is part of London-based Balfour Beatty plc, a global infrastructure services business operating in more than 80 countries, with a worldwide commitment to providing assets that help societies function, develop, and thrive. To learn more about the company, visit http://www.balfourbeattyus.com or look for BalfourBeattyUS on Facebook, Twitter, and LinkedIn.