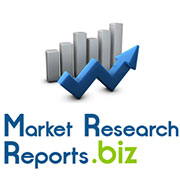 Albany, NY (PRWEB) September 03, 2014
Structural electronics (SE) is one of the most important technological developments of this century. It forms a key part of the dream, formulated decades ago, of computing disappearing into the fabric of society. It also addresses, in a particularly elegant manner, the dream of Edison in 1880 that electricity should be made where it is needed. SE is often biomimetic - it usefully imitates nature in ways not previously feasible. It is a rapidly growing multi-billion dollar business.
View Full Report at http://www.marketresearchreports.biz/analysis/221088
Structural electronics involves electronic and/or electrical components and circuits that act as load-bearing, protective structures, replacing dumb structures such as vehicle bodies or conformally placed upon them. It is of huge interest to the aerospace industry which is usually the first adopter, the automotive industry and in civil engineering both with compelling needs but its reach is much broader even than this. Electric cars badly need longer range and more space for the money and, in civil engineering, corrosion of reinforced concrete structures and tighter requirements for all structures, including early warning of problems, are among the market drivers for structural electronics.
Download Detail Report With Complete TOC at http://www.marketresearchreports.biz/sample/sample/221088
The common factor is that both load bearing and smart skin formats occupy only unwanted space. The electronics and electrics effectively have no volume. More speculatively, electronics and electrics injected into unused voids in vehicle bodies, buildings etc., say as aerogel, could also provide this benefit without necessarily being load bearing but possibly providing other benefits such as heat insulation. Some present and future applications of structural electronics are morphing aircraft using shape memory alloys, car with printed organic light emitting diode OLED lighting on outside and inside of roof and printed photovoltaics over the outside generating electricity supercapacitor skin on an electric car replacing the traction battery as energy storage, smart skin as a nervous system for an aircraft and solar boats and aircraft running on sunshine alone. In London, a piezoelectric smart dance floor generates electricity and smart bridges across the world have sensors and more embedded in their concrete, all forms of structural electronics as it is increasingly the way to go.
Related Reports
OLED Lighting Opportunities 2014-2025: Forecasts, Technologies, Players
View Full Report at http://www.marketresearchreports.biz/analysis/220169
OLED and LED lighting are both solid-state technologies and offer overlapping value propositions per market segment. They will therefore compete directly in many instances. LED lighting has come a long way and offers a better performance than OLEDs, and that at a lower cost. OLED lighting will therefore only gain market success if it clearly defines its unique selling points and carves out initial market niches.
Download Detail Report With Compleet TOC at http://www.marketresearchreports.biz/sample/sample/220169
This report is divided into two parts: (a) technology and (b) market assessment. The first offers a comprehensive yet detailed overview of both LED and OLED lighting, going through fabrication processes, material compositions, technology roadmaps, and key players. The device attributes of each technology are also critically assessed, examining parameters such as colour warmth and controllability, flexibility, efficiency, surface emission, lifetime, wafer size, and luminaire design.
Printed, Organic & Flexible Electronics Forecasts, Players & Opportunities 2014-2024
View Full Report at http://www.marketresearchreports.biz/analysis/217356
This report provides the most comprehensive view of the topic, giving detailed ten year forecasts by device type. The market is analyzed by territory, printed vs non printed, rigid vs flexible, inorganic vs organic, cost of materials vs process cost and much more. Activities of over 1,000 leading companies are given, as is assessment of the winners and losers to come.
Download Detail report With Complete TOC at http://www.marketresearchreports.biz/sample/sample/217356
The report specifically addresses the big picture - including OLED displays and lighting, to thin film photovoltaics to flexible sensors and much more. Importantly, it includes not only electronics which are printed, organic and/or flexible now, but it also covers those that will be. Realistic timescales, case studies, existing products and the emergence of new products are given, as are impediments and opportunities for the years to come.
About Us
Marketresearchreports.biz is the most comprehensive collection of market research reports. Marketresearchreports.biz services are especially designed to save time and money of our clients. We are a one stop solution for all your research needs, our main offerings are syndicated research reports, custom research, subscription access and consulting services. We serve all sizes and types of companies spanning across various industries.