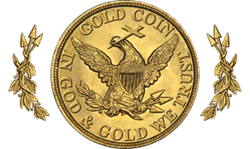 Many investors have expressed to Kelly in the past that they feel more comfortable investing in gold coins via a local broker.
Fort Worth (PRWEB) September 03, 2014
Texas-based gold coin dealer GoldCoin.net has decided to increase its marketing focus in the Santa Monica, California area after the Santa Monica Daily Press reported on September 3rd the closure of a major gold coin dealer in the city. The city attorney in Santa Monica has investigated at least three gold coin dealers since 2012 and the city's latest "bait-and-switch" scam investigation has ended with the dissolution of the gold coin company.
"California and Texas don't have a lot in common, but we aren't just a Texas gold coin dealer," said GoldCoin.net spokesman Keith Kelly. "We are a nationwide discount gold coin dealer, and we provide free, insured, next-day home or office delivery to all 50 states."
Kelly says his company has hundreds of clients in the Santa Monica area, but that many investors have expressed to him in the past that they feel more comfortable investing in gold coins via a local broker. "I appreciate the point of supporting your local economy, but when three firms in three years come under investigation and the area is commonly-known as "marketer's row" it might be time to look elsewhere for a reputable gold coin dealer."
The case referenced in the Santa Monica Daily Press this week refers to Case No. SC122066 and is being heard by the Supreme Court of California. The previous two gold dealer investigations in Santa Monica took place in 2010 and 2012 and are registered with Los Angeles County Court as Case No. 1256919 and Case No. 1WA3274D, respectively.
Gold Coin (GoldCoin.net) has over two decades of experience advising household investors on smart physical gold and silver investments and gold coin IRA and 401k plans. They buy and sell all types of precious metals and offer free home delivery. For more information or a free Gold Coin Starter Kit, visit http://www.goldcoin.net or call 1-800-425-5672 today.