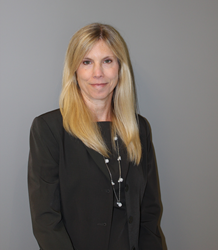 "Fertility treatment can be like running a marathon, and our RMACT Team understands that sometimes patients need emotional support in order to stay in the race." says Lisa Schuman, Director of Mental Health Services for RMACT.
Norwalk, CT (PRWEB) September 04, 2014
Reproductive Medicine Associates of Connecticut (RMACT) has hired Lisa Schuman, LCSW, to be its Director of Mental Health Services. Schuman will provide i nfertility patients with support, guidance and education, and as part of the Connecticut fertility practice's Third Party Reproduction Team, she will screen and counsel egg donors and gestational carriers. She is also responsible for RMACT staff education concerning patients' emotional needs, stressors, and ways to offer additional support.
"Lisa has an impressive reputation in the fertility field for her extensive work with fertility patients and patient advocacy groups," says Dr. Mark Leondires, Medical Director at RMACT. "Lisa's past work and her open, gentle approach is a good fit with RMACT and will bring comfort and guidance to our patients."
One of Schuman's first actions is to start weekly drop-in support groups. The first group will follow morning monitoring on Mondays from 8 – 9 a.m. For fertility patients, morning monitoring can evoke strong emotions, especially if they have received disappointing news, such negative test results. The second weekly drop-in will address the unique needs of recipients of donor eggs and donor sperm every Tuesday from 8 – 9 a.m. These couples can find comfort with other patients going through similar situations, as well as share their questions and emotions. To find details about the days, time and locations of these support groups, go to:
http://www.rmact.com/events/
"Fertility treatment can be like running a marathon, and our RMACT Team understands that sometimes patients need emotional support in order to stay in the race." says Schuman. "When seeing infertility patients – as with all patients – my goal is their goal. Some patients come to me with a finite goal, such as making an important decision about treatment. For others, the goal is ongoing, such as managing stress or addressing conflicts in their relationships."
Beyond her work with patients, Schuman has extensive academic experience. She has received several awards for research projects at the American Society for Reproductive Medicine's (ASRM) and the Pacific Coast Reproductive Society's annual meetings. She has also presented at ASRM symposiums and roundtables. In addition, she is chair of the Oocyte Cryopreseration Task Force for the Mental Health Group for the ASRM.
Schuman completed college at Northeastern University and received her MSW at Yeshiva University. Before entering the world of psychotherapy, she worked in advertising and business. After seven years in the business world she decided her calling was in helping people and went back to school to get her graduate degree. She then completed four years of post graduate training in psychotherapy and psychoanalysis, studied short term therapy and became a licensed substance abuse counselor as well. Her desire was, and continues to be, to continue to grow and learn with the aim of having added skills to help her patients.
About Reproductive Medicine Associates of Connecticut (RMACT)
RMACT specializes in the treatment of infertility, including assisted reproductive technologies (ART) such as intrauterine insemination (IUI), in-vitro fertilization (IVF), and Comprehensive Chromosomal Screening (SelectCCS). RMACT, Fairfield County's largest fertility clinic and egg donation center, is one of 11 leading In Vitro Fertilization (IVF) centers nationwide chosen by In Vitro Sciences to participate in its Centers of Excellence program. RMACT has offices in Norwalk, Danbury, Stamford and Trumbull, and an affiliate New York fertility clinics serving Putnam and Dutchess counties. RMACT also offers infertility treatment financing and support services, such as nutrition counseling, massage therapy, psychological counseling, acupuncture and yoga, through RMACT's Integrated Fertility and Wellness Center.
The RMACT team includes lead physicians Drs. Mark P. Leondires, Spencer S. Richlin and Joshua M. Hurwitz, as well as fertility specialists Drs. Cynthia M. Murdock and Shaun C. Williams. All five physicians are Board-Certified Reproductive Endocrinologists and are members of the American Society for Reproductive Medicine (ASRM), the Society for Assisted Reproductive Technology (SART) and the Fairfield County and Connecticut Medical Societies. Each has received numerous awards, and all five are Castle Connolly "Top Doctors." RMACT's IVF laboratory is accredited by the College of American Pathologists (CAP), and CLIA; other accreditations include the Accreditation Association for Ambulatory Health Care (AAAHC) and the American Institute for Ultrasound in Medicine (AIUM). For more information visit http://www.RMACT.com or find us on Facebook.
# # #