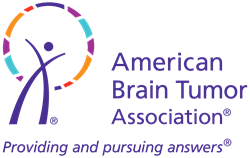 Chicago, IL (PRWEB) September 04, 2014
The American Brain Tumor Association (ABTA) Discovery Grant funding of high-risk, high-impact projects continues to be a catalyst for moving innovative treatment concepts closer to the clinic.
Recently, Curtana Pharmaceuticals, a privately-held, preclinical stage pharmaceutical company announced that they will continue their OLIG2 inhibitor research—research initially funded by an ABTA Discovery Grant-- through the preclinical phase of development with a $7.6 million grant from the Cancer Prevention and Research Institute of Texas (CPRIT). The preclinical phase is the stage of research that takes place before trials in humans.
"Witnessing research that the ABTA funded just three years ago advance to this stage of development is validation of the direct and powerful impact of our Discovery Science program," said Elizabeth M. Wilson, MNA, president and CEO, American Brain Tumor Association. "We are pleased to have seen the potential of OLIG2 inhibitors research in its infancy and to have made an investment that is bringing new drugs to the testing stage and building a promising pipeline of therapies."
In 2011 and 2013, ABTA Discovery Grants were awarded to Rajesh Mukthavaram, PhD in the lab of Santosh Kesari, MD, PhD, to advance research into small molecule inhibitors that target a protein called OLIG2. This protein—which is not active in normal brain tissue—plays an important role in identifying new brain tumor treatments because large amounts of OLIG2 are found in almost all glioblastomas—a common and aggressive type of malignant brain tumor. The abundance of this protein drives tumor growth and promotes resistance to radiation and chemotherapy. As the study of OLIG2 inhibitors progresses, researchers will be able to determine if these inhibitors slow tumor growth and improve the efficacy of radiation and chemotherapy.
"Our efforts today wouldn't be possible without the funding we received early on from the American Brain Tumor Association," said Santosh Kesari, MD, PhD, professor of Neurosciences at UC San Diego School of Medicine and director of Neuro-oncology at Moores UCSD Cancer Center. "We appreciate the ABTA's support and share their pride in seeing this new therapeutic approach advance closer to patients who currently have limited options to treat aggressive and highly malignant brain tumors."
The ABTA's Discovery Grants are one-year, $50,000 grants awarded to researchers from sciences across a broad range of disciplines, including areas outside traditional biology fields, pursuing projects deemed to have the potential to change current diagnostic or treatment paradigms for adult and pediatric brain tumor care.
"As we announce this year's Discovery Grant award recipients, we do so knowing ABTA-funded research has and will continue to yield results that will improve the lives of people diagnosed with a brain tumor," added Wilson.
Since 1976, the American Brain Tumor Association has funded more than $26 million in research which continues to attract new generations of researchers and supports the development of innovative ideas across a wide variety of research areas.
To learn more about the American Brain Tumor Association's research funding, visit http://www.abta.org/brain-tumor-research/.
ABOUT THE AMERICAN BRAIN TUMOR ASSOCIATION
Founded in 1973, the American Brain Tumor Association was first and is now the only national organization committed to funding brain tumor research and providing information and education on all tumor types and all age groups. For more information, visit http://www.abta.org or call 800-886-ABTA (2282).
# # #