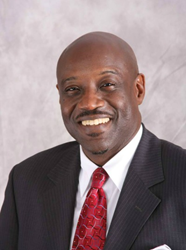 Monmouth County Chamber of Commerce's business model is designed to improve the quality of life for our residents and increase economic prosperity for our business community
HAZLET, NJ (PRWEB) September 11, 2014
The Northern Monmouth Chamber of Commerce (NMCC) is pleased to announce effective September 1, 2014, they transitioned from a Regional Chamber to a County Chamber under the new name, Monmouth County Chamber of Commerce.
Over the upcoming months, the Chamber will launch a new brand identity including a new logo, slogan, website and a renewed focus as a valued resource for local businesses, organizations and fellow chambers.
The decision to transition from a Regional Chamber to a County Chamber was based upon input from the Chamber's Board of Directors and members to accommodate their expanding demographics and to position themselves to better support their civic and charitable endeavors throughout Monmouth County.
The name change came after seeing success of their philanthropic efforts through their Beacon of Hope initiative. Beacon of Hope was formed in direct response to aide in relief of Hurricane Sandy. NMCC willingly and eagerly partnered with other organizations to assemble and operate a distribution center which was over 80,000 square feet located in Keyport. Beacon of Hope provided tangible resources to families, businesses, and organizations affected by Hurricane Sandy in Monmouth County and other regions of New Jersey.
"At no point was anyone denied food, clothing or assistance, simply because they lived outside our footprint." states MCCC President, Sebastian Ferrantell, Esq. "After many discussions with our Board of Directors, we found that our philanthropic endeavors through the Beacon of Hope, have opened doors of opportunity for the Chamber to expand its demographic impact."
"Monmouth County Chamber of Commerce's business model is designed to improve the quality of life for our residents and increase economic prosperity for our business community," states Terence Biggs II, Executive Director of MCCC. "We intend to be a valuable resource for residents, businesses and other organizations in Monmouth County."
MCCC looks forward to continuing their relationships with fellow chambers and community partners through collaboration and networking opportunities while serving the business and civic needs of the communities and creating a stronger county economy.
Monmouth County Chamber of Commerce will be celebrating the name change at their 2014 Annual Installation of Officers and Directors Dinner, where the "Oath of Office" will be administered to MCCC's returning President, Sebastian Ferrantell, Esq., the Executive Board, and the Board of Directors. The event will be held at Bella Vista Country Club in Marlboro, New Jersey on Thursday, September 18, 2014 at 7:00pm. A portion of the proceeds will be donated to The Food Bank of Monmouth and Ocean Counties.
To purchase tickets or for further information on the Monmouth County Chamber of Commerce visit: http://www.MonmouthCountyChamber.com. All media inquiries should be directed to Deirdre Lopian at Deirdre.Lopian(at)gmail(dot)com.
Established in 1959 as the Middletown Area Chamber of Commerce, renamed the Northern Monmouth Chamber Commerce in 1965 and renamed the Monmouth County Chamber of Commerce in 2014. The chamber enjoys a rich history of leadership and guidance to its members and the community-at-large. It is our honor and privilege to serve our members and our communities.
Mission Statement:
Monmouth County Chamber of Commerce is a valued resource for businesses, organizations, and the community. The Chamber fosters growth for its members by providing information, facilitating business education, encouraging collaboration, planning and executing networking opportunities, and serving as a liaison with government officials and agencies.