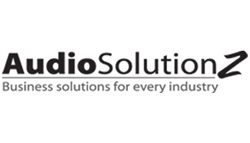 It is imperative for Federal Reserve to stress on this issue immediately, so that bank entities know how to handle the fund investments
(PRWEB) September 08, 2014
AudioSolutionz experts will be talking about the rule on September 9, 2014 from a community bank's perspective and explain how to be compliant with the rule.
The Volcker rule that is codified in Section 619 of the Dodd Frank Act was passed in July'10 and the section was implemented in December'13. The major reason behind the rule was to prevent financial institutions from threatening the financial system or the depositors' funds for that case, by taking big trade risks or investing in private equity funds. Quite ironically, the final rules gives permission to instruments which precipitated the crisis, like credit default swaps and mortgage backed securities.
The investments were established by the time Dodd Frank Law came to effect. The Volcker rule provision, which is a part of the law, prohibited banks that have government risk guarantee to make bets with bank capital. The big banks are trying to influence the U.S. policy makers to delay the rule up to 7 years. However, the major players like Goldman Sachs group, JPMorgan Chase and Morgan Stanley are likely to be affected by the delay as they have a lot of investments in funds like private equity and venture capital-backed startups. It may also affect smaller regional banks to a certain extent, said a report. Though the extent to which regional banks invest in such funds is unknown, the number is considerably estimated to be low. House Democrat Gary Peters of Michigan State said, "It is imperative for Federal Reserve to stress on this issue immediately, so that bank entities know how to handle the fund investments."
Since its adoption, Volcker rule was adopted by some banks. However, when the Congress passed the rule back in 2010, the banks argued that this is going to lessen their market-making ability where they buy and sell securities to anticipate customer's needs. The activity would, according to them, migrate to less regulated financial organizations and investors would pay up more to trade.
And they did it, cutting back on the securities amount that is held for customer's orders. Since July 2010 to March 2013, inventories of corporate securities at large banks lessened down to 36%. Perhaps the unexpected consequences brought by the regulation may be good or bad.
Expert speaker Tally Ferguson CFA is going to summarize all the regulatory requirements for this law from a Community Bank perspective in a webinar hosted by AudioSolutionz on Tuesday, September 9, 2014, country's leading source of business enhancing information. Tally would focus on building a customized compliance plan for financial institutions with asset less than $10 billion.
Take a look at the topics covered in the session:

Limitations in Trading and investing in the Volcker Rule
Compliance requirements of Volcker Rule
Techniques to break down the Volcker rule into portions suitable for the organization
Template to build a Volcker rule compliance plan under $10 billion
Pitfalls where community banks might fall out of compliance
About AudioSolutionz
AudioSolutionz provide the country's best webinars and conferences held on various Banking and finance topics which enables the professionals to keep updated with various trends and insights in the banking, finance and insurance industry. Get solutions to various problems related to customer outreach, lending, audits, employee training, and more!
For more information, visit http://www.audiosolutionz.com/banking.html
We are providing a discount of 10% on the conferences and webinars. To avail your discount, use coupon code SAVE10, applicable on all purchases. For further queries, contact us at: Shivane Kay (1-800-223-8720) or e-mail at contact@audiosolutionz.com