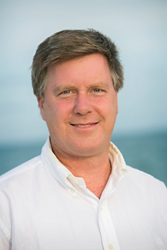 Willoughby, OH (PRWEB) September 05, 2014
Andrews Osborne Academy is pleased to welcome Dr. Larry Goodman as the new Head of School. Dr. Goodman has replaced Charles Roman, who retired in June.
Dr. Goodman has over twenty years of experience in education, including Head of School at The Lillian and Betty Ratner School and the Director of Strategic Programming at Laurel School for Girls. At Laurel School, he was Co-Director of the Center for Research on Girls which develops research based curricula on how girls learn best. Dr. Goodman has also held the position of Dean and English Teacher at The Latin School of Chicago and Adjunct Instructor at the Illinois Institute of Technology, teaching English Composition.
"We are thrilled to welcome Dr. Goodman as our Head of School," said Stacey Steinberg, a member of The Andrews School Class of 1977, President of the Andrews Alumnae Association and a member of the school's Board of Directors. "Dr. Goodman receives the enthusiastic support of the Board. His experience as an educator and administrator, his clear alignment with the School's values and mission, and the value that he places on education make him the ideal candidate to lead AOA into its next chapter."
Additionally, Dr. Goodman is a member of the Board of Directors for the Ohio Association of Independent Schools. He has also been on the board of the MetroHealth Foundation in Cleveland, Ohio.
A native of Baltimore, Maryland, Dr. Goodman holds Doctorate and Master degrees in English Language and Literature from the University of Chicago and a Bachelor's degree in English from Bucknell University where he graduated magna cum laude.
Andrews Osborne Academy is a co-educational, independent, college preparatory day (grades pre-kindergarten through 12th) and boarding (7-12) school. Our lower, middle, and upper school students learn and thrive in a multicultural environment. Our 300-acre campus, near Cleveland, Ohio, is truly a global village with some of the best and brightest students from down the street, across America, and around the world. Contact the Office of Admission to arrange a tour at 440-942-3600 or visit our website at http://www.andrewsosborne.org.