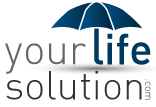 Traditional burial is just illogical. You're paying in upwards of $10,000 to accommodate a corpse. This money could be utilized far more effectively elsewhere
Chicago, IL (PRWEB) September 07, 2014
YourLifeSolution.com, a service which allows consumers to instantly view competing online life insurance quotes, is today publishing an infographic which outlines four alternatives to traditional burial. "Traditional burial is just illogical. You're paying in upwards of $10,000 to accommodate a corpse. This money could be utilized far more effectively elsewhere. To add insult to injury, it seems like those with very limited financial means are the most interested in making a grandiose spectacle out of their death. Funerals aren't for the dead, they are for the living", said Eric Smith, the founder and independent life insurance agent of YourLifeSolution.com.
Said infographic can be seen here:
https://infograph.venngage.com/publish/d5949532-344d-4d49-9dd6-0c1e68199b8c
YourLifeSolution.com encourages all readers of this release to view their own instant life insurance quotes today. Information can also be obtained by phone at 888.374.2764.