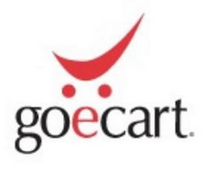 Our existing and future clients who leverage Kount will not just be able prevent fraud but they will also enjoy a seamless and rapid onboarding process as well as great pricing for the solution
Bridgeport, CT (PRWEB) September 09, 2014
GoECart, a leading ecommerce solution provider for SMBs announced today that it will partner with Kount Inc., a leading supplier of fraud protection and sales-boosting technology. The new partnership will enable GoECart retailers to seamlessly leverage Kount's award-winning fraud prevention services at a discount and with zero integration hassles.
GoECart provides highly secure, pci compliant and scalable cloud solution for both B2C and B2B merchants to sell their goods over multiple channels. GoECart's built-in back office tools allow merchants to efficiently manage their entire business from order to cash rather than cobbling together multiple IT systems. Addition of Kount to the GoECart growing partner ecosystem underscores GoECart's ongoing commitment to protecting both online consumers and merchants from fraud, especially in the wake of major credit card data breaches.
"GoECart is proud to announce our new partnership with Kount, the emerging industry leader in fraud protection." said Manish Chowdhary, CEO of GoECart. "This is a win-win for any merchant concerned about the alarming increase in online fraud due in part to the trend toward EMV (chip-and-pin) technology in the physical world. Now online shoppers checking out of a Kount-enabled GoECart checkout will benefit from an advanced decision engine that checks an online shopper's data against multiple variables to ensure that customers are who they say they are. Kount technology embedded into GoECart's award-winning single page checkout will keep both customers and merchants happy. GoECart existing and future clients who leverage Kount will not just be able prevent fraud but they will also enjoy a seamless and rapid onboarding process as well as great pricing for the solution."
Kount analyzes, in real time, hundreds of relevant variables associated with online payment activities across the globe. Its engine then uses this information to flag an order when components of a transaction appear suspicious. Leveraging a multitude of proven and patented technologies that are customized to the specific requirements of its customers, Kount minimizes the online store owner's time and number of transactions manually reviewed due to suspected fraud.
"Public concern over fraud, data breaches and other cyber criminal activities continues to rise as millions of consumers have been exposed to identity theft, spurring online merchants to provide the best protection for themselves and the customers they serve." said Brad Wiskirchen, CEO Kount. "Our partnership with GoECart extends the reach of our industry-leading technology to thousands of merchants through their fully-integrated solutions. Together we share a common goal, to help online merchants succeed by boosting sales and reducing costs and losses, especially those caused by fraud."
For more information, contact a GoECart representative or visit http://www.GoECart.com.
About GoECart
GoECart provides integrated, on-demand cloud-based solutions that empower retailers to sell more goods and services more efficiently. Our flagship, all-in-one commerce suite, GoECart 360, combines a powerful ecommerce storefront with multi-channel order and inventory management, fulfillment, CRM, and much more. GoECart 360 enables merchants to sell across all major customer touch points—web storefronts, "brick and mortar" stores, call centers, mail order catalogs, and the leading online marketplaces. We help companies grow revenues, automate business processes, lower IT costs, and achieve greater profitability.
About Kount
Boost Sales, Beat Fraud with Kount. Kount helps online businesses boost sales by reducing fraud and allowing them to accept more orders. Kount's all-in-one, SaaS platform is designed for merchants operating in card-not-present environments and the payment service providers that support them, simplifying fraud detection and dramatically improving bottom line profitability. Companies using Kount can accept more orders from more people in more places than ever before. Kount is a turnkey fraud solution that is easy-to-implement and easy-to-use. Kount's proprietary technology reviews hundreds of millions of transactions annually providing maximum protection for some of the world's best-known brands. For more information about Kount, please visit http://www.kount.com