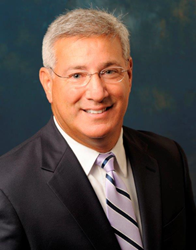 As regional vice president, Louis will take on an expanded roll identifying and facilitating acquisitions for AssuredPartners
LAKE MARY, Fla. (PRWEB) September 09, 2014
AssuredPartners Inc. has promoted Louis Berman to the new role of Regional Vice President, effective immediately. In his new position, Berman will focus on identifying strategic growth and development opportunities in addition to providing operational oversight for AssuredPartners platform companies Assured Neace Lukens and Dawson Companies in Virginia, South Carolina, North Carolina, Georgia, and Alabama.
Berman joined Assured Neace Lukens in 1999, and has held a variety of leadership roles within the company. Most recently, Berman's responsibilities included managing a personal book of business, and operational leadership for Assured Neace Lukens South Carolina locations.
"As regional vice president, Louis will take on an expanded roll identifying and facilitating acquisitions for Assured Neace Lukens and Dawson Companies," said Tom Riley, President and COO of AssuredPartners, Inc. "Louis' business acumen, experience and instincts will help us continue to expand the AssuredPartners footprint in the South."
Berman has more than 30 years of experience in the insurance industry. He attended Western Kentucky University, where he majored in mass communications and business administration.
ABOUT ASSUREDPARTNERS, INC
Headquartered in Lake Mary, Florida and led by Jim Henderson and Tom Riley, AssuredPartners Inc., a portfolio company of Chicago-based private equity firm GTCR, acquires and invests in insurance brokerage businesses (property and casualty, employee benefits, surety, MGA/wholesalers) across the United States and in London. From its founding in March of 2011, AssuredPartners has grown to approximately $375 million in annualized revenue and continues to be one of the fastest growing insurance brokerage firms in the United States with more than 80 offices in 27 states and a London office. Since 2011, AssuredPartners has acquired 69 insurance firms. For more information, please contact Dean Curtis, CFO, at 407.708.0031 or dcurtis(at)assuredptr(dot)com, or visit http://www.assuredptr.com.
###