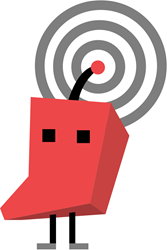 We designed this handbook as a simple way to assist business owners with the set-up, implementation, and optimization of their PPC strategies
Cambridge, MA (PRWEB) September 09, 2014
Cambridge digital marketing agency, Pepper Gang, has released an in-depth guide for businesses looking to optimize their PPC strategy. The guide is live on their website and available for download.
The guide, "Pay Per Click: AdWords Optimization and Opportunities Handbook" is designed to teach businesses easy-to-implement opportunities that will help to increase the performance of their PPC accounts.
"We designed this handbook as a simple way to assist business owners with the set-up, implementation, and optimization of their PPC strategies," said Stefanie Daneau, co-founder of Pepper Gang. "From our experience, we've noticed that for many companies, handling their advertising begins and ends with basic account setup and management, and optimization gets pushed aside. This guide presents the perfect opportunity to showcase the increased performance that comes from spending some time to optimize."
Readers will learn about:

Pay per click advertising (PPC)
Google Display Network
Campaign opportunities
Remarketing
Mobile advertising
Video advertising
Product campaigns
Ad extension types and setup
Engagement campaigns
Measuring success
To download the guide, please visit the digital marketing resource center (Pepper Hub) on their website: http://www.peppergang.com/.
About Pepper Gang:
Pepper Gang is a Cambridge based digital marketing agency. The company was born out of a desire to tell each brand's story in a way that compels like-minded consumers to align with the brand.