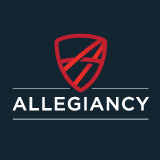 Richmond, Va. (PRWEB) September 09, 2014
Allegiancy, a commercial real estate asset manager, has a long track record of turning distressed properties into profitable ones. Based on that experience, CEO Steve Sadler recently shared four of Allegiancy's "secrets" for successful turnarounds in the company's new blog series aimed at helping educate the commercial property investor and owner community.
LOVE THE LENDER
"If your property is at risk for defaulting on its mortgage, tackle that issue first," Sadler wrote. "Mitigating risk is often about developing a new relationship based on trust with the lender, and demonstrating that you have a plan to get your property back on track. Then of course you have to deliver on your promise."
For example, Signature Place, a large office building in Greensboro, N.C., was almost bankrupt when its owners hired Allegiancy. Allegiancy immediately focused on establishing an excellent relationship with the lender, which afforded them greater freedom in making decisions. Of course that relationship was helped by Allegiancy making sure that the property started performing and meeting its debt obligations right away. As a result, within a year, Allegiancy had successfully refinanced the property.
LISTEN TO THE OLD GUYS
The Allegiancy team is quick to note that they actively listen to—and learn from—existing tenants. This may seem obvious, but the Allegiancy team has found that in all too many cases, listening to tenants may not have occurred for many years.
Based on what tenants said at Signature Place, for instance, Allegiancy was able to select a few low cost, high-impact improvements. These included targeted landscaping, refurbishing the insides of elevators, and improving curb appeal. One result of addressing these issues included winning back the tenants' trust in the property leadership.
KEEP ONLY THE BEST VENDORS
Central to any turnaround is finding out which vendors are irreplaceable and which ones need to go. Consider re-bidding all work whenever possible.
"Through onsite observation and conversations with tenants, you can quickly determine which vendors make a property hum, and which ones are just collecting their fees," Sadler wrote.
In the Signature Place case, the re-bid and re-evaluation of all vendors saved the property at least $150,000 a year, which added approximately $1.5 million to property value in a sale.
FIRE UP THE LEASING AGENTS, AND GRAB NEW TENANTS
Getting an occupancy rate to above 90 percent is key to the success of any property. Many believe that a lack of cash reserves means that new leasing is hopeless. That's simply not true, as Allegiancy has seen that firsthand.
"By decisively taking control and demonstrating a personal interest in problem-solving at a property, you can rekindle enthusiasm among leasing agents and prospective tenants alike," Sadler wrote.
At Signature Place, Allegiancy did this by meeting in person with prospective tenants and agents and delivering proposals to them within 24 hours of the meetings. Allegiancy then offered prospective tenants a full landlord build-out, or a compelling alternative that limited the need for owner spending. All new tenants chose the alternative. So in the declining real estate market of mid-2009, Allegiancy signed a new 50,000-square-foot, 15-year-lease which added more than $2 million in value to the owners.
"The good news for all property owners is that Allegiancy knows it is possible to generate positive returns across properties," Sadler wrote. "You get positive results by focusing on protecting the investor. We are about maximizing their return on investment with integrity."
# # #
ABOUT ALLEGIANCY
Allegiancy is changing the business of asset management for commercial real estate owners and investors. With an advanced technology platform and singular focus on serving as the owners' advocate, the company brings fresh vigor to an often poorly understood business. Combining its proactive Value Assurance? operational rigor with an intense focus on cash flow and profitability, Allegiancy is expanding on a track record of more than four decades of success.
Headquartered in Richmond, Va., and led by a team of seasoned professionals and more than 100 years of experience, Allegiancy manages properties that have outperformed their peers by 45% since 2006. The company has more than $300 million in assets under management (AUM) and delivers clients attractive returns and profitable, hassle-free investments in commercial real estate.
More information about Allegiancy may be found at http://www.allegiancy.us.
To schedule an interview with Allegiancy's leadership, contact Audrey Bevel at audrey(at)allegiancy(dot)us or 866.842.7545 ext. 204.
This press release contains forward-looking statements within the meaning of the Private Securities Litigation Reform Act of 1995 and other federal securities laws. These forward-looking statements are based upon the Allegiancy, LLC's (the "Company") present expectations, but these statements are not guaranteed to occur. Furthermore, the Company disclaims any obligation to publicly update or revise any forward-looking statement to reflect changes in underlying assumptions or factors, of new information, data or methods, future events or other changes. Investors should not place undue reliance upon forward-looking statements. For further discussion of the factors that could affect outcomes, please refer to the "Risk Factors" section of the offering circular dated January 14, 2014 and filed by the Company with the U.S. Securities and Exchange Commission on January 15, 2014. The offering circular, and any supplements or updates thereto, is available on the EDGAR system located on http://www.sec.gov.