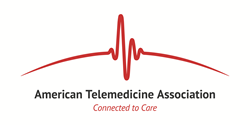 Washington, DC (PRWEB) September 09, 2014
The American Telemedicine Association (ATA) recognizes Apple's new technology including its Health app, HealthKit and iWatch as major disruptive innovations in healthcare. The new products demonstrate how advanced telecommunications can be used to transform the delivery of health services by allowing consumers to seamlessly monitor their own health and fitness information, and ultimately share the data with their health providers.
"These developments enable consumers to take their personal health data into their own hands where it belongs," said Jonathan Linkous CEO of ATA. "We look forward to seeing how empowering consumers in this new way changes modern healthcare delivery."
One of the most important aspects to this announcement is that Apple has chosen to integrate its technology with health provider systems and electronic record platforms. Previous efforts to market new health devices have often chosen to compete with providers and market stand-alone products rather than work to bring doctors, hospitals and consumers together in a connected approach to healthcare.
About the American Telemedicine Association
The American Telemedicine Association is the leading international resource and advocate promoting the use of advanced remote medical technologies. ATA and its diverse membership work to fully integrate telemedicine into healthcare systems to improve quality, equity and affordability of healthcare throughout the world. Established in 1993, ATA is headquartered in Washington, DC. For more information visit http://www.americantelemed.org.