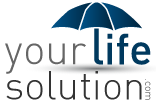 Chicago, IL (PRWEB) September 10, 2014
YourLifeSolution.com, a service which allows consumers to view competing life insurance rates by age, is today publishing an analysis showing the extreme disparity that exists between the young and old in the cost of life insurance. "Life insurance rates vary by age far more than most would assume. There's such a disparity in cost between ages, that in most all cases, it costs less in aggregate premiums to own life insurance 10-20 years earlier than it would to simply pay more later and be insured for fewer years", said Eric Smith, the founder of YourLifeSolution.com and independent life insurance agent of the service.
Permanent Life Insurance Rates by Age for Healthy Men on $1,000,000 of Death Benefit:
30 years-old = $305 per month
40 years-old = $469 per month
50 years-old = $735 per month
60 years-old = $1,271 per month
YourLifeSolution.com encourages all readers of this release to view their own instant life insurance rates today. Information can also be obtained by phone at 888.374.2764.