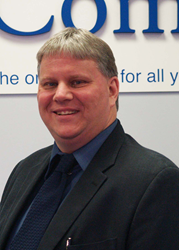 This collaboration allows us to offer NETCENTS 2 buyers a full menu of best-in-breed technology solutions.
CHICAGO, Ill. (PRWEB) September 11, 2014
Ace Technology Partners, LLC, an industry leading custom computer manufacturer and reseller, just announced that it has added Epoch Concepts as a NETCENTS 2 partner. Epoch specializes in enterprise virtualization IT solutions.
Epoch Concepts, LLC, which serves both commercial and public sectors, distributes enterprise virtualization and information technology solutions. The company offers system integration, implementation, disaster recovery, storage and desktop consolidation, network and server optimization, and application acceleration solutions.
Headquartered in Highlands Ranch, Colo., Epoch helps customers customize, configure, and combine commercial off-the-shelf systems to meet immediate and long-term organizational goals. The company has forged strategic alliances with leading technology solution providers such as Ace Technology Partners, EMC, Microsoft, Cisco, HP, VCE, SGI, Oracle, and NetApp. Epoch is an SBA-certified Small Business and a VA-certified Service-Disabled Veteran-Owned Business.
Ace Technology Partners has already filled more than $12 million in NETCENTS 2 orders; primarily for workstations, servers, telecom equipment, and networking and datacenter equipment. The contract gives the company the opportunity to provide federal organizations with commercially available off-the-shelf (COTS) products such as:

Networking equipment
Servers/storage
Peripherals
Multimedia hardware
Software
Identity management/biometric hardware & software
John Samborski, Ace Technology Partners CEO, said, "We are pleased to welcome Epoch into our family of NETCENTS 2 partners. This collaboration allows us to offer NETCENTS 2 buyers a full menu of best-in-breed technology solutions."
Acknowledged as the best custom technology manufacturer and reseller, Ace Technology Partners is a Woman-Owned Small Business operating in both the public sector and commercial sector. Its channel partners include Intel, Supermicro, NVIDIA, Mellanox and Samsung among others. The company has been an industry leader since 1983. In addition to some of the finest academic institutions in the U.S., long-term clients include the U.S. Department of Energy and the U.S. Department of Defense. Its principal, recognized industry expert John Samborski, is an alumnus of Intel's prestigious board of advisors. In addition to its Greater Chicago headquarters, Ace Technology Partners has locations in New Jersey, Pennsylvania and Colorado. To contact Ace Technology Partners, call 1-877-223-2667 or 1-847-952-6900 or visit http://www.acetechpartners.com.