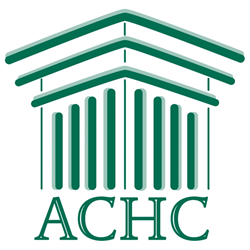 Cary, NC (PRWEB) September 11, 2014
Accreditation Commission for Health Care (ACHC) Clinical Compliance Educator, Lisa Meadows, will be presenting at the Woodrow Healthcare Consulting (WHC) Conference on Wednesday, September 17th, 2014. WHC is a premier consulting group specializing in home health and hospice operations. The annual conference will be held at the Marriott Grandview, in Birmingham, AL, and will host WHC members located in the regional area.
The presentation titled "The New Home Health Sanctions" will cover significant aspects of staff adherence to the Medicare Conditions of Participation (CoPs) and compliance for home health providers. Agencies need to make their audit practices more efficient to ensure staff is providing care in accordance with the Medicare CoPs. The new sanctions are effective mid-2014, and if agencies are not in compliance with CoPs, monetary sanctions will be imposed. The presentation will help administrators, faculty, and clinical personnel learn how to avoid these deficiencies in order to avoid sanctions. The recent year's top 10 Centers for Medicare and Medicaid Services (CMS)-cited deficiencies will also be examined during the presentation in order to help providers avoid common mistakes during the survey process. The presentation will be held at 10:30 AM, and is open to all conference attendees.
"Speaking as an educator of compliance, quality assurance and overall best clinical practices, this topic is close to my heart. We believe in what ACHC stands for, and know the integrity of their services," said Stefanie Woodrow, President/CEO, Woodrow Healthcare Consulting, LLC. "Woodrow Healthcare is honored to partner with ACHC to deliver this information to the attendees of the 2014 Home Health and Hospice Conference. We believe that the attendees will walk away with the tools to better equip their agencies to deliver quality care."
ACHC offers nationally-recognized accreditation services for home health, hospice, and private duty agencies. The organization's unique, consultative approach to accreditation is designed to improve the quality of patient care while enhancing business efficiencies through service-specific standards and industry-based best practices. ACHC currently accredits more than 1,955 home health, hospice, and private duty locations across the U.S. and has been recognized by CMS as a national accrediting organization for home health and hospice.
ACHC is a not-for-profit accreditation organization that has stood as a symbol of quality and excellence since 1986. The organization has CMS Deeming Authority for Home Health, Hospice, and DMEPOS, and a Quality Management System that is certified to ISO 9001:2008. ACHC is the provider's choice for accreditation because of their personal Accreditation Advisors, relevant and realistic standards, competitive pricing, and a friendly, consultative approach to accreditation. Accreditation by ACHC reflects an organization's dedication and commitment to meeting standards that facilitate a higher level of performance and patient care.
For more information on ACHC's accreditation programs and educational resources, or to download ACHC Accreditation Standards, please visit achc.org or contact them at customerservice(at)achc(dot)org or (855) 937-2242.