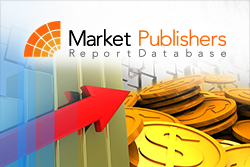 London, UK (PRWEB) September 11, 2014
Extraction methods exploited to isolate DNA and RNA are key to the majority of studies performed in the molecular biology field. These molecules are isolated before the downstream process for a broad scope of applications, from fundamental research to routine diagnostic tests and therapeutic decision-making. In the past few years, methods used to extract nucleic acids were often time-consuming, labour-intensive, complex, and limited in throughput. At present, a host of specialised methods are available to scientists, from traditional solution-based approaches, to solid-phase systems which are typically used in commercial kits. Advancements in the field allow scientists to assess innovative techniques in their own application areas. Some of these are amenable to automation as well, a growing requirement in a host of lab settings.
New research study "DNA and RNA Sample Preparation Markets: Market Developments, Growth Areas and Opportunities" worked out by Biopharm Reports is now available at MarketPublishers.com.
Report Details:
Title: DNA and RNA Sample Preparation Markets: Market Developments, Growth Areas and Opportunities
Published: September, 2014
Pages: 153
Price: US$ 3,016.00
http://marketpublishers.com/report/life_sciences/healthcare/dna-n-rna-sample-preparation-markets-market-developments-growth-areas-n-opportunities.html
The research study presents comprehensive global end-user research (227 experienced scientists and clinicians) and market analysis pertaining to the use of DNA and RNA sample preparation techniques in laboratory settings. The report investigates 45 market areas on present-day activities, latest trends and developments, projected future growth, opportunities and shrinkage. The publication is an essential source of market information on the use (current and developing) of nucleic acid isolation methods, helping companies to sell into these markets to respond to laboratory users' pressing needs and plans for using specialised laboratory techniques over the next three years.
Report Scope:

Study of participants, their position, experience, organisation types, fields in which they work, therapeutic areas.
Insights into current and future DNA and RNA forms.
Examination of participant's main DNA or RNA isolation method types – solution-phase methods (non-kits), solid-phase methods (non-kits) or kit methods; current and future preferred methods and suppliers, as well as advantages and disadvantages of, and opportunities relating to each method type.
Deep review of the use of automated methods (current and future), preferred automation methods and supplier companies.
Investigation of current and would-be 3 leading applications.
Coverage of major therapeutic areas.
Participant's 3 main purposes or reasons for the respective work.
In-depth look at the 3 main sample types which participants work with, regarding their use of DNA or RNA isolation methods.
Overview of disease biomarkers, current and future, as well as disease biomarker utility.
All-encompassing study of budgets and expenditure.
Review of the top 3 consumables in terms of cost, with respect to the isolation of DNA or RNA.
Discussion of prospective opportunities of the DNA and RNA sample preparation market.
More new market studies by the publisher can be found at Biopharm Reports page.