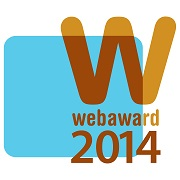 Pittsburgh, PA (PRWEB) September 12, 2014
The Web Marketing Association's 2014 Web Awards have honored AIReS' ReloNet® Web Services site with a Standard of Excellence Award in the Transportation category.
Developed in house to meet the needs of the company's clients and relocating employees and families, AIReS' ReloNet® Web Services houses every detail of a transferees move, from household goods shipments to destination services, from expense management to home sales.
This proprietary advantage for each AIReS client was developed internally by AIReS' Corporate Information Systems department, who work with AIReS' business process team to continually roll out ongoing enhancements and self service tools.
Each entry to the Web Awards is scored by an independent panel of judges in 15 categories. The panel accesses a demo version of the site to explore all available features. Judges noted ReloNet® Web Services' ease of navigation to many concise yet thorough resources as a unique differentiator for the company.
Congratulations specifically to the project's team embers — Jeba Jothimoni, Applications Architect, Dave Douglas, Software Quality Assurance Team Lead, Gaurav Kapoor, Senior Software Developer, Lauren Kearney, Business Analyst, Joleen Lauffer, Vice President of Operations, Jason Byrnes, Quality Assurance Software Analyst, Anand Diraviyam, Application Development Manager, and Vlad Kaminsky, Director of Information Technology and Applications.