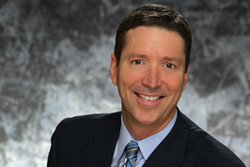 San Antonio, TX (PRWEB) September 16, 2014
Crosley Law Firm is proud to announce that both Thomas A. Crosley and R. Andrew Rodriguez have been named to the list of Super Lawyers in 2014, continuing a long trend of excellence in the field of personal injury law.
Before receiving the designation of "Super Lawyer," candidates must make it through a rigorous selection process. First, they must come highly recommended by a lawyer from outside their own firm or have made a noteworthy achievement during the past year by obtaining certain honors, results, or credentials. Next, each candidate is evaluated based on 12 different indicators of professional achievement and peer recognition. Then, the highest scoring candidates are rated by experts in their practice area. Lastly, candidates are officially selected and vetted so that no more than 5% of lawyers are selected in each state to be added to the list of Super Lawyers.
Thomas A. Crosley was named a Rising Star in 2004, a distinction given to only 2.5% of lawyers in the state who go through the same selection process as Super Lawyers but who are also under the age of 40 and who have been in practice for less than 10 years at the time of selection. Crosley has also been named a Super Lawyer every year from 2006 to 2014.
R. Andrew Rodriguez was also selected to the 2014 Super Lawyers list. Mr. Rodriguez has a long history of honors, distinctions, and awards including being named to The National Trial Lawyers Top 100 (Texas) in 2014, S.A. Scene's Top 30 Personal Injury Lawyers (2013, 2014), and S.A. Scene's Best Lawyers (2007, 2009, 2011-2014).
Crosley Law Firm, PC is a professional corporation of trial lawyers focused on representing serious personal injury and wrongful death cases. They take a keen personal interest in every client and strive to obtain the best legal outcome in each case. They are a four-attorney law firm headquartered in San Antonio, Texas with offices in Houston and the Rio Grande Valley.