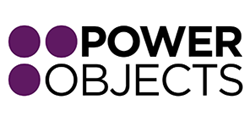 It is a great opportunity to be able to work alongside Microsoft in their stores showcasing how Dynamics CRM can be used by companies of all sizes
Minneapolis, Minnesota (PRWEB) September 16, 2014
PowerObjects, a professional services firm 100% focused on providing service, support, education, and add-ons for Microsoft Dynamics CRM will be joined by Microsoft in Toronto, September 30th from 8:00 – 10:00 AM to give a demonstration directed towards small to mid-size business owners. The presentation is entitled "Successfully Reach Your Customers with Microsoft Technologies." Attendees can expect to see a demo on improving sales, marketing, and customer service capabilities with Microsoft Dynamics CRM.
"It is a great opportunity to be able to work alongside Microsoft in their stores showcasing how Dynamics CRM can be used by companies of all sizes," said Jim Sheehan, COO of PowerObjects. "This is the first in what is sure to be a successful series of Canadian in-store demos."
The event is tailored to small and mid-sized business; business owners who fall in this category in the Toronto area are asked to attend. The presenters will focus on typical SMB customer applications such as:

Accounting Systems
Customer Systems (POS, CRM, Industry-Specific Solution)
Customer Service Applications – Cases, RMAs & Knowledge Base
Email Marketing (ConstantContact, MailChimp, etc.)
Social Networks – Twitter, Facebook, LinkedIn, etc.
Survey Tools – SurveyMonkey
This is an in-store only event. The event will be held at the Microsoft retail store, Square One mall – Level 2, 100 City Centre Drive, Mississauga, Ontario L5B 2C9. Breakfast will offered from 8:00-8:20am with the demonstration to follow.
"We are excited to introduce Dynamics to Toronto and the surrounding areas. We know there are a lot of innovative businesses in town that could truly benefit from CRM, "said Sheehan. "We are also thrilled to announce we have chosen to open our first Canadian office in Toronto for this very reason."
The PowerObjects Toronto office will be opening in the coming months with a focus on bringing their passion for Dynamics CRM to the Canadian market.
About PowerObjects
Over the last 5 years, the team at PowerObjects has worked hard to become the recognized leader in delivering Microsoft Dynamics CRM solutions through unparalleled offerings of service, support, education, and add-ons. As winner of the Microsoft Dynamics CRM Worldwide Partner of the Year award for 2012 and 2013, PowerObjects has built an unmatched team of CRM superheroes that help businesses and organizations of all types increase productivity, streamline business processes and build better relationships. PowerObjects is headquartered in Minneapolis, Minnesota, with offices in Chicago, Cincinnati, Dallas, Omaha, Philadelphia, New York, Seattle, and Toronto.