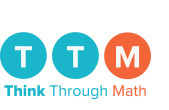 PITTSBURGH, PA (PRWEB) September 16, 2014
Think Through Learning, authors of the award-winning web-based learning system, Think Through Math, announces its membership in the Digital Learning Alliance, in support of DLA's mission of improving the United State's education system through driving adoption of digital learning solutions that create sustainable improvements in student performance.
"Our mission for Think Through Math is to complement and extend the efforts of the classroom teacher to ensure that every student can receive direct, personalized one-to-one instruction at the exact time they need it to support their own learning progress," said Kevin McAliley, CEO of Think Through Learning. "DLA's mission is very similar to ours – we both want to create a generation of career and college-bound students through effectively leveraging digital solutions that have proven results."
DLA develops and advocates for results-driven legislation that supports digital learning in education activities. As part of the alliance, Think Through Learning will provide input on DLA issue and policy areas for outreach to state legislators. Think Through Learning's decade of experience in working at the state level, building programs that have clearly defined performance metrics coupled with strong execution plans, enables them to bring a proven track record of success to the DLA membership.
Created by teachers and technologists, TTM provides web-based math instruction to complement the classroom instruction and enables students in grades 3 through Algebra I to learn math in a fun and engaging way, so that they build deep foundational math skills as well as self-confidence in their own ability to succeed.
About Think Through Learning & Think Through Math
Think Through Learning is a company of passionate and committed U.S. math teachers, software engineers and educational innovators whose mission is to help teach kids how to think mathematically. At Think Through Learning, we know that success in mathematics transforms the way students perform in school and beyond. As teachers and technologists, we are driven to innovate and use learning science to instruct and motivate students in unprecedented ways. Our vision of effective education: a motivating blend of adaptive instruction on higher order thinking skills and on-demand online "instant 1:1 interventions" from LIVE, state-certified U.S. math teachers whenever students need support. In 2014, students on Think Through Math will do approximately one billion complex math problems and receive millions of live personalized teaching sessions. The 2014 and 2012 recipient of the SIIA CODiE Award for Best Mathematics Instructional Solution, Think Through Math is already recognized as the industry's most respected and fastest-growing supplemental math curriculum. Since its launch in 2012, Think Through Math has become a critical part of the RTI, STEM, and 1:1 strategies of thousands of districts and schools across the country, including some of the largest districts in the United States.
About Digital Learning Alliance
The mission of the Digital Learning Alliance is to help students of every age by providing education research, policy best practices, and initiative templates to solve dozens of educational issues by leveraging proven digital learning technologies, which can multiply the effectiveness of teachers and enable students to achieve their full potential. For more information, visit http://www.digitallearningalliance.org/.