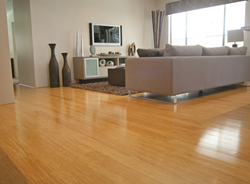 (PRWEB) September 17, 2014
Recently, BamboofloorChina.com, the popular online supplier of elegant bamboo items, has added a new assortment of strand woven bamboo floors to its product catalogue. Along with that, it has launched a big promotion for the new items; the current discount is up to 27 percent off.
Autumn is a great shopping season. Therefore, BamboofloorChina.com spares no energy to offer more cost-effective items for old and new customers. All practical items offered by BamboofloorChina.com are in stock and ready to ship.
On the company's website, clients can always save a lot of money. By offering the big savings, it hopes to expand its global market in September. Its new strand woven bamboo floors are available in many specifications. What's more, all of them feature graceful looks and great craftsmanship. Plenty of the international clients have found their dream items in this collection.
At the moment, many of the company's other items are provided with similar discounts as well. BamboofloorChina.com hopes to offer all kinds of high quality bamboo products for the global clients. Its workers are trying hard to reach this goal. Its website is a great place to purchase cost-effective items like panels, decks, plywoods, mats and veneers. Most of them are popular because of their affordable rates.
About BamboofloorChina.com
BamboofloorChina.com is an experienced manufacturer and retailer of elegant bamboo products. The company is offering a wide variety of useful items for its clients, including plywoods, strand woven floorings, lumbers, outdoor decks and fences. The supplier hopes to facilitate worldwide people by providing all kinds of high quality bamboo items.
For more details about the company and its new items, customers can visit: http://www.bamboofloorchina.com/products/strand-woven-bamboo-flooring.html.