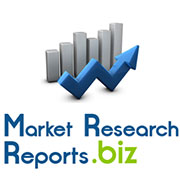 latest Publication On Global And China Li-Ion Power Battery Industry Report, 2014-2016
Albany, NY (PRWEB) September 18, 2014
In 2013, the sales volume of global electric vehicles reached 228,000 vehicles, including 95,000 PHEVs and 133,000 BEVs. With the further promotion of electric vehicles globally, the sales volume will rise to 700,000 vehicles by 2016.
The global demand for electric vehicle power batteries came to 5,662MWh in 2013; however, following the rising electric vehicle sales and battery capacity per vehicle, the figure is expected to climb to 31,100MWh by 2016.
View Full Report at http://www.marketresearchreports.biz/analysis/223448
Currently, the global power batteries develop mainly in the following three technology roadmaps:
(1) Manganese-based. This type of batteries uses LMO as cathode materials. Typically, however, after modification treatment, they are mixed with a small amount of NCM or LNO to increase their energy density. This is mainly represented by the foreign companies—including LGC, AESC, and LEJ, as well as the Chinese company CITIC GUOAN MGL. Now, this has become the mainstream technology roadmap in the field of global electric vehicles.
Download Detail Report With Complete TOC at http://www.marketresearchreports.biz/sample/sample/223448
(2) Ternary materials-based. This mainly takes NCA and NCM as cathode materials. NCM-based batteries have high energy density, but with higher costs than that of LMO batteries. The typical companies consist of SDI and SKI from abroad and the Chinese Lishen and Wangxiang Group, etc. NCA adopts 18650-type battery, which is mainly used in Tesla, with the highest energy density for now. But because of poor safety performance, the advanced BMS is needed to monitor the operating condition of the battery. Thus, the battery has not been widely used.
(3) LFP-based. Canada and the United States were the first to develop power battery technology, with main patent owners including the U.S. Valence, A123 and University of Texas, and the Canadian Phostech and Hydro-Quebec. On the other hand, there are numerous power battery companies in China such as BYD and Hefei Guoxuan High-Tech Power Energy Co.,Ltd that adopt the LFP technology, but the LFP battery has many problems and was not made available around the world.
Explore All Battery Market Research Reports at http://www.marketresearchreports.biz/tag/Battery
At present, manganese-series power battery consisting of NCM and LMO occupies the mainstream status on a global scale, with the cost of battery pack generally higher than USD600/kWh; the lower-cost NCA 18650 batteries fail to be popular with automakers due to safety issues; the similarly lower-cost LFP batteries, because of the poor comprehensive performance, are only popularized and used in China and the United States, while the U.S. automakers have gradually abandoned LFP batteries and turned on purchasing Mn-series batteries from Japanese and S. Korean companies.
There is no major technological breakthrough yet in power battery. The main driving factors for power battery price collapses are expected to come from the material cost reduction and scale effect, with relatively limited downslide potential.
China's power battery shipments reached 533MWh in 2013, which increased by 61% year on year and accounted for less than 10% of the world's total. At present the main demand comes from electric city bus. As the charging facilities are not perfect in China, the private electric passenger cars are rarely sold.
In terms of power battery companies, BYD and Guoxuan High-Tech have the shipments that have far exceeded those of their rivals. And BYD batteries are mainly used to support its own electric passenger cars and buses while Guoxuan High-Tech supplies batteries to JAC, Ankai Bus and other auto makers.
Related Reports -
Analysis Of Over 140 Lithium-Based Rechargeable Battery Manufacturers: Chemistry, Strategy, Success
View Full Report at http://www.marketresearchreports.biz/analysis/190922
This report concerns lithium-based rechargeable batteries. Predominantly, they are lithium-ion but we also cover alternatives usually with no intercalation and using lithium metal. All serious analysts predict that these will be responsible for the majority of expenditure on rechargeable batteries over the coming decade, notably in the lithium-ion form. It is therefore important for those making, designing in and using such batteries to understand the variations emerging and their potential for success or failure.
Download Detail Report With Complete TOC at http://www.marketresearchreports.biz/sample/sample/190922
Unfortunately, even comprehensive listings of manufacturers and intending manufacturers are hard to find. This report clarifies the situation, revealing the product chemistry, strategy and electric vehicle success of manufacturers and intending manufacturers. The lithium-ion "Li-ion" battery business (most of the batteries covered in this report) is growing very rapidly to many tens of billions of dollars yearly, thanks to billions of dollars continuing to be invested in the industry.
Batteries & Supercapacitors In Consumer Electronics 2013-2023: Forecasts, Opportunities, Innovation
View Full Report With Complete TOC at http://www.marketresearchreports.biz/analysis/164908
Mobile phone and laptop sales have increased consistently by double digits in the last years. Now with the presence of smartphones and tablet PCs this trend will boost in the following years. This new age of communications, information and portability would not have been possible without energy storage solutions to power these portable devices.
Download Detail Report With Complete TOC at http://www.marketresearchreports.biz/sample/sample/164908
Lithium batteries are currently the dominant technology in the energy storage space because of their superior energy density characteristics. The consumer electronics industry has pushed their production to the scale of billions and consequently, through economies of scale, optimized its supply chain and reduced their price. However, lithium battery technology capabilities are being challenged by the modern multifunctional portable devices which are increasingly requiring higher performance in terms of power density.
Thin Film Encapsulation For Flexible Electronics 2015-2025: Technologies, Markets, Forecasts
View Full Report at http://www.marketresearchreports.biz/analysis/223424
A large opportunity lies in the development of devices in a flexible form factor that can operate without deterioration in performance, allowing them to be more robust, lightweight and versatile in their use. In order for flexible displays and photovoltaics to be commercially successful, they must be robust enough to survive for the necessary time and conditions required of the device. This condition has been a limitation of many flexible, organic or printable electronics.
Download Detail report With Complete TOC at http://www.marketresearchreports.biz/sample/sample/223424
This highlights the fact that beyond flexibility, printability and functionality, one of the most important requirements is encapsulation as many of the materials used in printed or organic electronic displays are chemically sensitive, and will react with many environmental components such as oxygen and moisture. These materials can be protected using substrates and barriers such as glass and metal, but this results in a rigid device and does not satisfy the applications demanding flexible devices.
About Us
Marketresearchreports.biz is the most comprehensive collection of market research reports. Marketresearchreports.biz services are especially designed to save time and money of our clients. We are a one stop solution for all your research needs, our main offerings are syndicated research reports, custom research, subscription access and consulting services. We serve all sizes and types of companies spanning across various industries.
Browse Latest Market Research Articles at https://www.linkedin.com/today/author/173774513