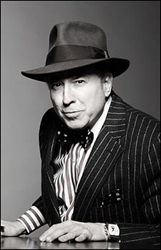 NFL officials must begin the process by understanding the player psyche with all its warts and strengths. And then, implement bona fide tactics that will initiate real behavior modification
Forest Hills, New York (PRWEB) September 18, 2014
The NFL can prevent further damage to their brand by implementing a new marketing concept called a "brand-over," so says Branding and Marketing expert, Dr. John Tantillo. "With social media playing a dominant role in affecting public opinion, traditional tactics like 'make-overs' are simply not effective," says Tantillo. In a post published by LinkedIn Pulse, titled "Five things the NFL must do to save their brand," Tantillo provides an action plan outline for the damaged brand.
"Brand-overs" according to Tantillo, "start from within the brand, asking thought managers, to consider what is their internal brand attributes, namely the core product features." He further states, "it addresses the issue: what is the brand's soul and what needs does the brand satisfy for customers. Make-overs, on the other hand, change the external attributes which never really gets to the heart of the matter."
Producing videos where NFL players give lip service to being "good boys" from "now-on" is an example of a "make-over" and will never work according to Tantillo. For Dr. Tantillo, "Public Relations tactics which utilize this "cookie cutter" approach and merely "go through the motions" will do more harm than good to the NFL brand long-term because they are perceived as contrived and not believable, especially today. The world has changed as a result of social media and brand loyal fans expect more from those who fall short of their expectations. This means that novel authentic changes are required to repair the NFL image.
Dr. Tantillo further identifies four additional ways the NFL can initiate real change: They include: 1. Differentiate Between On and Off Field Behavior; 2. Create an NFL Personal Behavior Sensitivity Training program; 3. Begin research ASAP that assess customer needs; 4. Set up a Player Behavior Advisory Committee."
This is by no means an exhaustive list according to Tantillo, but mere preliminaries that the NFL should adopt expeditiously so that fan and advertiser needs are met. The question is what will the NFL do next to save their brand.