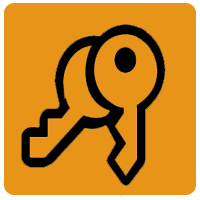 Madison, WI (PRWEB) September 22, 2014
As the fiscal year comes to an end, many organizations are reviewing their telecom budgets with a critical eye. While essential to business operations, telecom expenses frequently monopolize IT budgets and can be a struggle to control. To assist telecom managers in identifying critical opportunities for telecom savings, twenty-three year telecom expense management veteran Valicom announces a webinar "Unlock Savings: Identifying Telecom Inefficiencies". The webinar will be held Wednesday, October 22nd at 1 p.m. CST, registration is available http://www.valicomcorp.com/webinars.
Whether an organization is unsure of actual telecom costs, or ready to take a proactive stance on telecom management, Valicom assists in gaining clarity into spend and making recommendations for better controlling telecom budgets. Join Valicom next month for a webinar designed to assist organizations in identifying key areas for improvement for 2015.
Valicom President and COO Jeff Poirior will discuss the most common financial, technological, and operational inefficiencies in managing telecom costs. According to Mr. Poirior, "There are a few key areas for improvement in telecom operations and contracts that many organizations miss. Our goal is to help these organizations struggling with their telecom or IT budgets, to identify and take action in the areas with the highest return. In this webinar, we hope to offer insight into a proactive and efficient approach to telecom expense control."
The webinar will discuss critical opportunities for freeing up IT budget and telecom manager's resources. Join us for tips on streamlined cost allocation, invoice processing, and contract negotiation. "Unlock Savings: Identifying Telecom Inefficiencies" will be held Wednesday, October 22, 2014 at 1 p.m. CST. Register at: http://www.valicomcorp.com/webinars, or by calling 800-467-7226 x619.
For more information on Valicom's upcoming webinar, or telecom and mobile expense management, please contact Ellie Sherven, marketing(at)valicomcorp(dot)com.
---------------------------------------------------------------------------
About Valicom: Valicom is a Madison, WI based telecom expense management firm founded in 1991 as a certified, 100% woman-owned business (WBE) serving mid-market firms, enterprise, government and channel partners. Valicom offers Clearview, a web-based SaaS telecom expense management software, and a full a la carte suite of voice, wireless and data management services including invoice audits, invoice processing and payment, asset management, cost allocation, wireless optimization, RFP services and contract negotiation. For more information, please http://www.valicomcorp.com.