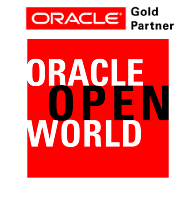 KBMax integrates with Oracle Cloud CPQ to provide CAD Automation, Drag & Drop User Interfaces, and more for manufacturers.
Austin, TX (PRWEB) October 21, 2014
KBMax is proud to announce its Oracle Gold Partnership and recent exhibition at Oracle Open Word 2014. KBMax integrates with Oracle Cloud CPQ (formerly Big Machines) to provide Product Visualization, CAD Automation, Drag & Drop User Interfaces, and more for Engineer to Order manufacturers. Generating dynamic models, drawings, and images automatically from from Oracle will help these companies sell more faster.
Engineer to order products can take days or weeks to manually draw CAD models & drawings. These costly bottlenecks are slowing down your sales & manufacturing process. KBMax CAD automation removes these repetitive manual tasks and instantly generates precise models & drawings. Increase standard product offerings & free up your engineers to focus on higher value activity like one offs, R&D, & innovation.
Hit rates improve if you show customers their configuration before ordering. The KBMax Drag & Drop UI allows your sales team or customers to configure complex products online in real time. Like Visio with product intelligence, you can drag & drop components into a visual layout of the configuration.
Disconnected enterprise systems that create departmental silos & delay workflows. An end to end CPQ solution stores your product rules in a central location that can push & pull from CAD, CRM, ERP, & PDM systems. Results include improved interdepartmental communication & efficiency between sales, engineering, and manufacturing
Sign up for a free webinar demo to learn how we can automate engineering and accelerate sales.
About KBMax
Citius Software Corporation is a privately owned corporation that does business as KBMax, which is a registered trademark. Our mission is to improve engineering and sales processes for manufacturers of configurable products worldwide by using innovative software and services. The KBMax team makes sure customers get quick ROI through quality project planning, training, and support services.