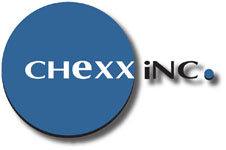 We have the knowledge on where market research is growing
Vancouver, BC (PRWEB) September 18, 2014
International payout services provider Chexx Inc. will be in attendance at the 39th CASRO annual conference, taking place September 29 - October 2, 2014 in Denver. Dubbed 'Mile High Perspective, Bottom Line Impact', this year's CASRO conference will offer an opportunity to hear objective points of view and meet with industry peers for candid conversations. Chexx Inc. will be on hand to provide expert payment consultation and share the latest insight into the hot growth sectors for market research.
Chexx Inc. has been a leading payment provider for online market research companies for over a decade and assists clients in sending fast, affordable payments to panelists far and wide. Chexx Inc. is looking forward to the opportunity to meet with market research companies and share their knowledge. "We have the knowledge on where market research is growing" states Simon Venhuizen, Business Development Manager for Chexx Inc., "Not only can we advise on where to focus your efforts, we can offer specific insight into payment type and format for each international market. Chexx Inc. ensures that international panelists receive funds fast, in their own local currency and in a format that works for them." Chexx Inc. offers easy-to-cash local-currency checks and fast, efficient electronic payments in over 200 countries.
Always a "must attend" on market research calendars, the annual CASRO conference provides a unique opportunity for senior executives from companies large and small to discuss key industry and business management issues during three days in a premier facility. Presentations center on critical economic and industry issues impacting market research businesses. This conference is ideal for CEOs, Presidents, COOs, SVPs and other senior executives of market research agencies and affiliated businesses.
About Chexx Inc.:
Chexx Inc. serves the payment disbursement needs of market research companies, clinical trial companies, international payroll, sales organizations and affiliate managers around the world. They specialize in providing timely, convenient and cost-effective international payouts with excellent results. Chexx Inc. maintains a large network of regional banks to provide payment coverage in over 200 countries. Considerable resources are focused on technical integration and relationship management with each banking partner, resulting in stable global coverage and built in redundancy in key regions.