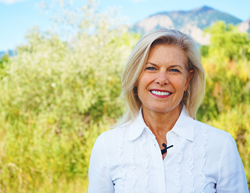 Over the next three years Evaluator Group expects Solid State Storage Systems to be the architecture adopted for primary storage
Boulder, CO (PRWEB) September 24, 2014
Solid State Technology has become an integral part of addressing storage needs for IT Enterprises. There are a wide variety of architectural implementations for Solid State Storage Systems, which can cause confusion over their value and performance in different environments. To help reduce this confusion, Evaluator Group has expanded its Solid State Systems coverage to now include Product Analyses of major and leading start-up vendors. Product Analyses are deep-dives into product architecture and advanced features with commentary from Evaluator Group on perceived strengths and weaknesses. The IBM FlashSystem Product Analysis is available for free with registration.
"Over the next three years Evaluator Group expects Solid State Storage Systems to be the architecture adopted for primary storage," said Camberley Bates, Managing Partner & Analyst at Evaluator Group. "Performance to reduce latency and improve consistency, along with reliability and efficiency functionality, will drive this change. It is important IT end users understand the trade-offs of design and technical implementation to best suit their needs."
See the video with Camberley Bates discussing the emerging role of Solid State Storage Systems in the enterprise.
Evaluator Group provides independent research materials and analyst expertise to reduce risk in product selection. Using the Solid State Evaluation Guide to understand the critical technology characteristics, IT end users can clearly identify their requirements and priorities. The Solid State Comparison Matrix allows for side-by-side comparison of product specifications and capabilities. Evaluator Group guides IT end users through the process with product reviews and expertise on managing and conducting a proof of concept.
Evaluator Group Solid State Storage Systems coverage includes products specifically designed to exploit the characteristics of all solid state deployment. The coverage includes all solid state storage systems, existing HDD designs that have been altered to exploit solid state and new hybrid designs. The latest addition to the research area are Product Analyses for 15 vendors, including: Cisco, EMC, Hitachi Data Systems, HP, IBM, Kaminario, NetApp, Nimble Storage, Nimbus Data, PureStorage, SanDisk SolidFire, Tegile, Tintri and Violin Memory. Premium subscriptions are required to access the research materials and begin at $2750 for IT end-users. A free sample document, IBM FlashSystem Product Analysis, is available via registration to non-premium subscribers.
About Evaluator Group
Evaluator Group Inc., a technology research and advisory company, has been covering Information Management, Storage and Systems for over 15 years. Executives and IT Managers use us daily to make informed decisions to architect and purchase systems supporting their digital data. We surpass the current technology landscape by defining requirements and providing an in-depth knowledge of the products as well as the intricacies that dictate long-term successful strategies.
Press Contact: For more information about Evaluator Group contact Caitlin McCluskey at 303.221.7867 x1008 or caitlin(at)evaluatorgroup(dot)com.