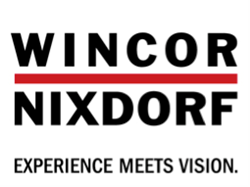 Austin, Texas (PRWEB) September 18, 2014
Wincor Nixdorf today announced that BBVA Compass is actively using the Wincor Check Cash Consolidation Server (CCCS), which automates cash and check deposit processing and helps give the bank's customers faster access to their money through ATMs.
As part of the initial CCCS deployment, Wincor worked with BBVA Compass to replace the bank's legacy envelope-style batch processing system with a real-time, end-to-end check imaging and automated cash deposit solution. BBVA Compass operates 673 branches domestically and is among the top 25 largest U.S. commercial banks based on deposit market share.
"We created a best-in-class hardware and software solution for BBVA Compass that enhances usability and grants customers earlier availability to their deposits," said Javier Lopez-Bartolome, president & CEO of Wincor Nixdorf, USA. "This latest initiative expands our technology relationship with BBVA Compass and provides a solution that seamlessly integrates into the bank's customer-centric infrastructure."
The new system allows cash and checks to be processed in real-time, giving customers near immediate access to their money. The cost-effective solution also improves efficiency by fully automating the process.
"Our customers expect near immediate access to their money, and Wincor Nixdorf's solution allows us to provide that across our ATM fleet," said Franklin Johnson, applications manager for BBVA Compass.
For more information on Wincor's Check Cash Consolidation Server, please contact us at info(dot)us(at)wincor-nixdorf(dot)com
About Wincor Nixdorf:
Wincor Nixdorf is one of the world's most successful IT solution specialists for process optimization at the consumer touch-point, covering its core industries of banking and retail. With its U.S. headquarters located in Austin, Texas, Wincor Nixdorf Inc. provides a broad range of innovative hardware and software solutions, complemented by high-end services to many of the world's biggest and most well-known business organizations, raising overall efficiency of procedures and workflow to improve consumer engagement and reduce operational costs. Wincor Nixdorf has a presence in more than 130 countries and annual sales revenue of approximately $3 billion. For more information, visit http://www.wincor-nixdorf.com/usa.
Contact:
Todd Keefe
Crosswind Communications
617-262-1968
tkeefe(at)crosswindpr(dot)com