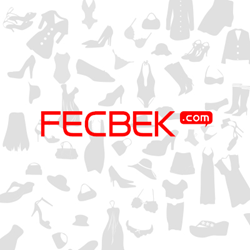 (PRWEB) September 18, 2014
A ball gown is the most formal female attire for social occasions. It is traditionally a full-skirted gown reaching the floor, made of luxurious fabric, delicately and exotically trimmed. Today, Fecbek, a well-known special occasion gown manufacturer and retailer, has delightedly unveiled its new series of ball gowns. All the gorgeous ball gowns are offered at discounted rates.
Most versions are cut off the shoulder with decollete necklines. Such gowns are typically worn with a stole (a formal shawl in expensive fabric), cape or cloak in lieu of a coat, "good" (couture or vintage) jewellery and opera-length gloves. Standard accessories are dancing shoes and a clutch style evening bag. Where "state decorations" are to be worn, they are on a bow pinned to the chest, and married women wear a tiara if they have one. The ball gown shape has changed little since the mid-19th century. Although artificial fabrics are now sometimes used, the most common fabrics are satin, silk, taffeta and velvet with trimmings of lace, pearls, sequins, embroidery, ruffles and ruching. Fecbek offers its clients a wide range of stylish ball gowns. To find out more, please visit: http://www.fecbek.com/womens-dresses/.
About Fecbek.com
Fecbek.com is a leading online retail and wholesale store specializing in selling clothing, shoes, bags, wedding and occasion dresses, Cosplay, costumes and beauty products. With a wide selection of products at a low price, the company has been universally recognized for honesty, high efficiency and thoughtful services; it has built a long-term relationship with many customers.
For more information, please visit http://www.fecbek.com/.