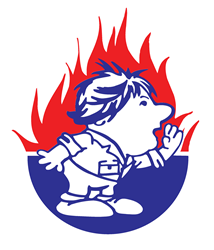 We strive to continually offer the best products and service at the best rates for all of our customers
San Diego, CA (PRWEB) September 19, 2014
The Bill Howe Family of Companies, recently named one of the Best Plumbers in San Diego by UT readers, has been serving communities from the border in the south to the 78 since 1980. Business operations began out of a small studio apartment in Pacific Beach where Bill Howe built strong relationships in the coastal communities. For 34 years, they have been growing and adding expertise in new decisions including, heating & air conditioning, restoration and flood services, as well as water treatment.
The San Diego Community Newspaper Group publishes the Beach & Bay Press, The Peninsula Beacon and La Jolla Today, and serves local coastal communities in San Diego including La Jolla, Ocean Beach and Point Loma. The San Diego plumber is no stranger to these local publications, and has been chosen by readers as the best plumbers in San Diego several years in a row. In 2014, they have been chosen once again in all three publications as the Gold Medal Plumber. Additionally, they have been named as one of San Diego's "Best Places to Work" in 2010, 2011, 2013 & 2014.
"We strive to continually offer the best products and service at the best rates for all of our customers," said Tina Howe, Vice President of the Bill Howe Family of Companies. "To be recognized by readers in our local communities for succeeding is such an honor. We are especially proud that the beach communities, where we began, still value the Bill Howe Family of Companies and have grown with us over the past 34 years."
Bill Howe and Bill Howe Sr. opened the AM/PM Sewer & Drain Cleaning in 1980. Operations were run out of a studio apartment at 974 Thomas St. in Pacific Beach. Their mission was simple and the goal has remained steady for 34 years--give San Diego residents a plumbing company they can trust and continuously build a repeat customer base. Although they have grown over the years, the quality and dedication to honesty has remained at the very heart of Bill Howe operations.
For more information about the Bill Howe plumbers in San Diego, visit http://www.billhowe.com, or to speak with Bill or Tina Howe regarding this announcement, contact Bill Howe Marketing Director, Julie Riddle at Julie(at)billhowe(dot)com.
About Bill Howe Family of Companies
Bill Howe Family of Companies is comprised of Bill Howe Plumbing, Inc.; Bill Howe Heating & Air Conditioning, Inc.; Bill Howe Restoration & Flood Services, Inc. The family-owned and operated company began in 1980 with the plumbing division and has grown into San Diego County's largest low-cost one-stop-shop for service, repairs and installation, offering both residential and commercial services. 9085 Aero Drive, Suite B, San Diego CA 92123. Call 1-800-BILL-HOWE because We Know Howe!
###