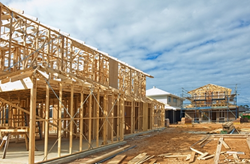 Between July and August, privately owned completions rose 3.2 percent
Chicago, IL (PRWEB) September 22, 2014
The Federal Savings Bank was intrigued that home buyers who are looking forward to a new home purchase have more options on the market. A recent new residential construction report from the U.S. Census Bureau on September 18th shows housing completions increased in August.
Between July and August, privately owned completions rose 3.2 percent, climbing from 864,000 units to a seasonally adjusted annual rate of 892,000 units. Compared to the 763,000-unit pace set in the same month a year ago, August had a 16.9 percent gain.
In the single-family market, completions were at a seasonally adjusted annual rate of 591,000 units in August, representing an 8.2 percent reduction compared to 644,000 units in July. Year over year, however, there was a 3.9 percent gain from August 2013's pace of 569,000 units.
A recent September 5th report from Redfin titled "In 2014, Plenty More Homes for Sale That You Probably Can't Afford" noted new-home construction is climbing back from the slower pace seen during the recession, though it hasn't made any significant strides. Not only does construction provide more options for home buyers who are looking for a new house, but it is also integral for improving affordability for mid-range buyers this year and in the future.
Employment growth is increasing buyer traffic
Consumers are looking to purchase new homes as the economy continues to improve, as evidenced by the latest National Association of Home Builders/Wells Fargo Housing Market Index. NAHB Chief Economist David Crowe said in a September 17th press release improvements in the job market are relieving "pent-up demand for new homes and contributing to a gradual, upward trend in builder confidence," which improved in September. The HMI was at 59 points, marking a rise from 55 points in August and the fourth consecutive month of gains.
"Since early summer, builders in many markets across the nation have been reporting that buyer interest and traffic have picked up, which is a positive sign that the housing market is moving in the right direction," said Kevin Kelly, NAHB chairman.
The improvements for builder confidence were sweeping, as the HMI had increases for all three components: current sales conditions, expectations for future sales and traffic of prospective buyers. These indices rose to 63, 67 and 47 points, respectively. Builder confidence also went across all four regions of the country, with the Midwest posting the highest gain - five points - for the three-month moving average.
To get information about low cost mortgage services to purchase a new home, contact the Federal Savings Bank, a veteran owned bank.