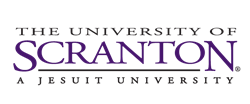 The addition of the online Master of Accountancy to our current online offerings is a great step for not only our institution, but for accounting professionals who want to take their careers to the next level.
Scranton, PA. (PRWEB) September 23, 2014
The University of Scranton proudly announces its latest online degree offering, a Master of Accountancy (MAcc). The online MAcc is designed to equip students with the technical skills and strategies needed to not only pass the CPA exam with confidence, but the soft skills that they need to conduct business internally and externally.
"The addition of the online Master of Accountancy to our current online business offerings is a great step for our institution, and for accounting professionals wanting to take their careers to the next level," stated Dr. Douglas M. Boyle, DBA, MBA, CPA, CMA, Accounting Department Director at The University of Scranton. "Online education has become an increasingly valuable tool in today's world, especially for accounting professionals who are seeking CPA certification or advancing in their firms. This program is uniquely designed for those individuals and can be taken in a part-time or full-time pace to fit into their schedules."
The demand for flexible, high quality accounting education at the master's level is at an all-time high and is expected to continue growing at a rapid rate. Such growth is fueled by most State Boards of Accountancy now requiring candidates to fulfill 150 credit hours in order to obtain a license in addition to current hiring by public accounting firms at record highs. The University of Scranton's online Master of Accountancy ensures that students are immersed in real-world, practical topics, and courses are led by CPA-certified faculty members who are not only experts in the industry, but many who are also still working practitioners or consulting with the department's Accounting Department Professional Council (ADCP). The program also utilizes and includes the Big 4 Firms-endorsed Wiley CPAexcel® program, so students are able to study for their CPA exam and are offered access to the tool until they pass.
Throughout the program, students are prepared with:

Extensive, practical knowledge in the field of accounting including how it is generated and disseminated
Apply advanced approaches to leveraging accounting as a means of solving business problems
Critically analyze accounting information to disseminate value-added insights for the firm
Understand the global environment and critical leadership roles that are associated within the broader business environment
Demonstrate effective and advanced communication skills to key stakeholders within and outside of the firm
The online Master of Accountancy (MAcc) program is housed in The University of Scranton's Kania School of Management, which has earned AACSB accreditation. The accreditation holds the Kania School of Management among only 5 percent of worldwide educational institutions offering business degrees that have achieved this level of recognized excellence.
Learn more about the online Master of Accountancy program at The University Scranton and begin the journey of achieving your career goals. Call 866-373-9547 to speak with a Program Manager or visit us at elearning.scranton.edu for more information.
About The University of Scranton:
One of 28 Jesuit colleges and universities in the United States, the University of Scranton cultivates an educational environment shaped by Jesuit values of ethics and social responsibility. Faculty and staff are committed to providing an exceptional education that prepares students to meet the challenges and opportunities of today's world.
The University's Kania School of Management is among a small number of institutions accredited by the AACSB International (Association to Advance Collegiate Schools of Business). AACSB accreditation signals the highest standard of achievement for business schools around the world. Less than 5 percent of educational institutions worldwide that offer business degrees have achieved this distinction.