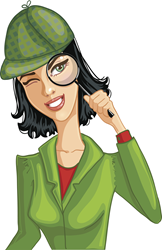 Not sure if your organization is ready for a DOL audit? Lockton's FMLA compliance experts offer employers a "friendly" on-site audit—a test-run of sorts—where we investigate internal procedures and processes.
New York, NY (PRWEB) September 25, 2014
Many organization may be unprepared to pass a Department of Labor (DOL) investigation into Family and Medical Leave (FMLA) compliance. Yet the DOL's new FMLA Policy Enforcement Chief, Helen Applewhaite, has announced stepped-up enforcement of leave administration, declaring 2014 to be a decisive year for FMLA enforcement,* according to Lockton Vice President & Employee Benefits Advisor Rob Ruotolo.
The DOL will be conducting on-site audits of employers' procedures—including manager and employee interviews—to determine FMLA compliance, with particular focus on systemic FMLA issues and workplace areas where leaves of absence tend to be more frequent.
Preparing for the DOL's FMLA Audit
The DOL published its Notice of Proposed Rulemaking to revise the definition of spouse under the FMLA in June. Last August, the DOL updated its public guidance to remove any reference to restrictions imposed by the Defense of Marriage Act (DOMA), expressly noting that the FMLA's definition of spouse covers same-sex spouses, but only those residing in states recognizing such marriages. This latest revision uses the "place of celebration" standard to determine FMLA eligibility, permitting a qualified employee in a legally recognized same-sex marriage to take a job-protected leave of absence for his or her spouse or family member regardless of where he or she lives.
"Previously, administrators wrestled with conflicting guidance for same-sex married couples and may have had a hard time keeping things straight when it came to cafeteria plan elections, COBRA, ERISA and FMLA, so from that perspective the revision should be a welcome change for most employers," says Lockton Companies Assistant Vice President and HR Consultant Stacie Engelmann.
"But this also means that a number of employees who historically have not been eligible for FMLA and generally could only use their sick or vacation time (as applicable), will now be eligible to take up to 12 weeks of leave protected by the FMLA to care for their same-sex spouse with a serious health condition," Engelman adds, and advises: "Although health reform is top-of-mind right now, employers still need to remember the risks associated with improper FMLA administration, including fines associated with a failed audit."
To prepare for a DOL on-site audit, Engelmann's team recommends:
--Reviewing company policy: Make the 2013 revisions (please refer back to February 2013 and July 2013 HR Bulletins on RobRuotolo (dot) com). Watch for any updates that need to be made after this year's revisions. Share the policy with employees.
--Sharing with employees: Make sure the current FMLA poster is in the required locations. Sharing the organization's policy and required notices with employees. Make sure employees are aware of their rights and responsibilities under FMLA and how to request them when needed.
--Training supervisors: Make sure supervisors know what might constitute a request for leave so they can provide notice to HR. Make sure supervisors understand the requirements and protections of FMLA leave so they're not inadvertently violating the regulations.
--Make sure to use up-to-date forms and legal correspondence with employees: Make sure to use the current versions of the DOL model notices or a compliant one that your organization created. Share the GINA notice, if needed. Know what information your organization should or shouldn't be requesting.
--Reviewing company record-keeping: Ensure the organization's records are in order. FMLA regulations require employers to maintain required records for a minimum of three years. Check to see if your organization needs to update/revise its record-keeping processes.
Lockton's "Friendly" On- Site Audit
Not sure if your organization is ready for a DOL audit? Lockton's FMLA compliance experts offer employers a "friendly" on-site audit—a test-run of sorts—where we investigate internal procedures and processes to determine how well your organization complies with the Family and Medical Leave Act. We coach our clients through the audit administrative process, with special attention to organizations with multiple locations, where the state FMLA policy may differ—may be more generous, for example—than the federal FMLA regulations.
To learn more about our friendly on-site audit, please contact me at RRuotolo(at)Lockton(dot)com or call directly at (646) 572-3962.