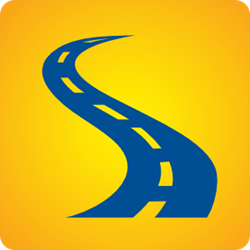 We're happy to support emergency responders by offering study aids that not only improve certification scores, but reinforce the lifesaving skills paramedics use every day
Boston, MA (PRWEB) October 03, 2014
Dynamic Path announced the release of its free NREMT Paramedic practice test module, the perfect study companion for busy EMS professionals looking to become certified paramedics.
With more than 1,300 review questions, prospective paramedics can prepare for the NREMT Paramedic certification exam with confidence.
Victoria Slingerland, CFO and co-founder of Dynamic Path, said the education company was excited to release study tools for those working in the emergency health services field. "We're happy to support emergency responders by offering study aids that not only improve certification scores, but reinforce the lifesaving skills paramedics use every day," she said.
Paramedic students can work their way through Dynamic Path's self-guided study mode, which features 1,326 multiple choice questions and thoroughly detailed explanations. After learning new material, or reviewing topics, learners can take timed quizzes to ensure they've mastered the information. Tracking progress in weak or difficult areas is easy through Dynamic Path's program.
Study materials for the NREMT Paramedic study module cover airway, respiration and ventilation, cardiology and resuscitation, trauma, obstetrics and gynecology, general medical topics, and EMS operations. All exam practice questions have been written exclusively for Upward Mobility by NREMT-certified writers.
The first 50 study questions are available to prospective paramedics at no cost. Students looking to dig deeper into NREMT study materials can purchase access to all 1,326 questions for only $4.99.
Future paramedics, and those seeking academic and professional degrees in other fields, can study with Dynamic Path's mobile and desktop apps. The programs can be downloaded free of cost for Android, iOS and other platforms.
Dynamic Path is a test prep app and website enterprise based in Boston. Dynamic Path prides itself on providing free and low-cost test prep for over 100 professional and academic standardized exams, including high school and college admissions tests, IT certification exams, business and professional development exams, teaching exams, and medical board exams.