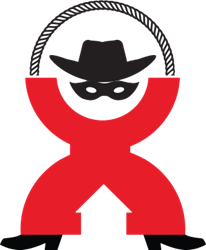 Don't Put Your Loan in Danger, Call The Loan Arranger!
Denver, Colorado (PRWEB) September 24, 2014
Mortgage Banker,Jason M. Ruedy, also known as The Home Loan Arranger, is committed to educating homeowners who are currently paying mortgage insurance on possible ways to eliminate this financial obligation. As part of his campaign, Mr. Ruedy recently launched a new website entitled http://www.StopMortgageInsurance.com and is offering free one-on-one consultations to homeowners who are currently paying mortgage insurance.
Mortgage insurance, which is also commonly referred to as Private Mortgage Insurance, is often a requirement for homebuyers who make a down payment that is equal to less than 20 percent of the sale price - or appraised value - on their home. The purpose of mortgage insurance is to provide protection to a mortgage lender in the event a borrower defaults on their loan.
"In many locations throughout the United States, home values have increased significantly over the past few years. Any homeowner that is currently obligated to pay mortgage insurance based on an old home appraisal should seriously consider having their home re-appraised. If the new appraisal value is significantly higher than it was a few years ago, the new Loan to Value (LTV) ratio might eliminate the need to pay mortgage insurance. The elimination of mortgage insurance payments can potentially save homeowners hundreds or thousands of dollars. I want to help homeowners figure out if their mortgage insurance obligation can be eliminated. This is why I'm offering everyone a free one-on-one consultation." - Jason M. Ruedy, The Home Loan Arranger
According to Mr. Ruedy, a LTV ratio is extremely important because it determines whether or not a borrower is required to pay mortgage insurance. Additionally, a LTV ratio can also affect the mortgage interest rate a borrower is offered. If a home's LTV ratio has improved significantly, a mortgage refinance can oftentimes result in a lower mortgage interest rate as well as the elimination of a mortgage insurance requirement.
"I urge anyone who is currently paying mortgage interest to give me a call today for a free consultation. Homeowners shouldn't be paying mortgage insurance to their lender if their current LTV ratio does not warrant it." - Jason M. Ruedy, The Home Loan Arranger
About The Home Loan Arranger:
Mr. Jason M. Ruedy, also known as The Home Loan Arranger, has 20+ years of experience in the mortgage business. His company was built around the crucial principles of hard work, discipline, and determination. The Home Loan Arranger evaluates client applications quickly and efficiently and structures loans with the best possible terms. Mr. Ruedy is successful in achieving loan closings for clients while meeting their highest expectations. Jason M. Ruedy is ranked #2 in the state of Colorado by Scotsman Guide, which is the top leading resource for mortgage originators.
For media inquiries, please contact Mr. Jason M. Ruedy, "The Home Loan Arranger":
The Home Loan Arranger
512 Cook St #100
Denver, CO USA
Phone: (303) 862-4742
Toll Free: (877) 938-7501
http://www.thehomeloanarranger.com/